In the article we'll discuss the most shining GEOs of the year, frequent mistakes marketers made and need to avoid, expertise on choosing the offers as well as changes in the industry in comparison to 2021.
As a bonus, we'll provide you with some tips for 2023, stay tuned!
Changes in the vertical in 2022 vs 2021: what are they?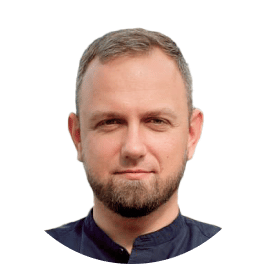 Kirill M.
Affiliate Team Lead at 1win Partners
I think that this year was really different. For example, in terms of traffic traffic sources, I can tell that the market has changed and main traffic source was SEO and it was modified to specific applications.
So it's like a native traffic source, organic we can say. Our affiliates and publishers are trying to push their application in a search like Google store or App Store, so it's the biggest source this year.
Also we noticed some changes about the GEOs — our affiliates keep trying new countries so this year the geography of iGambling was wider than previous years. To be precise, I can see these differentiations in terms of the number one GEO for 2021 and 2022.
From our company's expertise, in 2021 it was mostly Russia that was number one and this year it's Brazil. It's really an amazing GEO!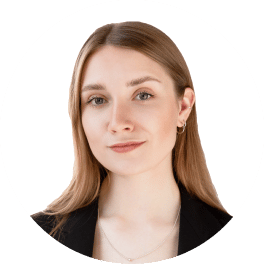 Anastasia Kazakova
Chief Commercial Officer at RichAds
We also noticed a change in terms of traffic sources. I'd like to point out that pops and push ads stay on top, but they have a strong competitor now — direct click format.
It's a new format of traffic that targets only warm users who are already interested in similar offers. Throughout the year we could see a huge growth of the traffic format among our clients who launch Gambling ads, highly recommend to test it!
What concerns GEOs, we see a huge prevalence of such countries as India and Thailand for all the formats. If 2021 was more about Europe, this year the most converting countries were Asian, only a few European ones stayed strong.
I'd agree that Brazil converted really nicely in 2022, we also see great results, especially in the second half of the year!
Most frequent marketers mistakes in 2022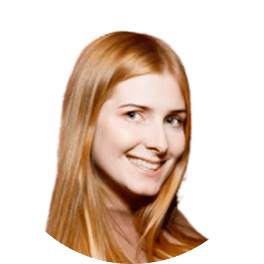 Jane Zim
Product Manager at iGamingCombo
I suppose there are several mistakes that affiliates make.
Mistake#1: For example, for Gambling offers the target audience is usually 25+ men but sometimes people try other types of audience. It can be crucial because if the offered terms are really strict you may have problems with the payment.
Solution: I really recommend you to discuss the conditions with your affiliate manager and before creating some campaigns for this kind of traffic.
---
Mistake#2: Start pushing your client every hour, finally, he will just delete your app and you won't have this deposit and registration. In this case we talk about applications and webview apps or PVA apps.
Solution: Obviously, you need to push your client to make some action like registration or deposit but it's very important to use them wisely.
---
What's more, if you see that tracking is not working ,for example, you can't make a test lead, it's better to speak with your affiliate manager. There can be a technical issue or some problems with landing pages. This can also ruin your campaign even before the start.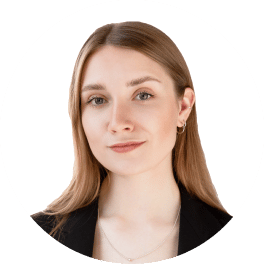 Anastasia Kazakova
Chief Commercial Officer at RichAds
I'd agree with Jane about pushing too hard, it's better to do it moderately, for instance, set a frequency cap so as not to annoy the users.
Mistake#3: I've noticed is ignoring optimization at the start of the campaign. Marketers believe that it needs to be started only when some money is already spent. It can be a good approach, but sometimes it may lead to a great overspending.
---
Solution#1: What I'd advise in this case is using Automated rules when setting up a campaign on the first place. This way you'll cut off sources that are too expensive and do not bring conversions at all.
---
Solution#2:One more way is just to use any optimization algorithm like Performance Mode or Target CPA. If you don't have a tracker and want all the optimization to be done automatically, stick to Performance Mode.
Choosing best offers: 2022 expertise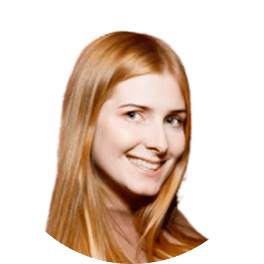 Jane Zim
Product Manager at iGamingCombo
As to me I suppose that quality really matters and if you choose an offer, it should be really of a good quality. I mean there should be nice landing pages that really can attract users.
The level of usability in this landing page should be really high because every person even with a low net connection or an inexperienced person should understand how to fill in these lines and register in this casino.

Then I really want to recommend watching the trends. For example, this year the main trend is the Aviator slot.
There is one more very important point — payment methods. They should be common for this exact GEO. For instance if you run traffic for Bangladesh, there should be cash because it's the main payment option for this country. While if you run traffic ,for example, for Uzbekistan there should be Uzcards.

The most crucial thing is that if you do not have your own apps and you rent it from a network, aggregator or other people, you must check that the payment options are working in this application.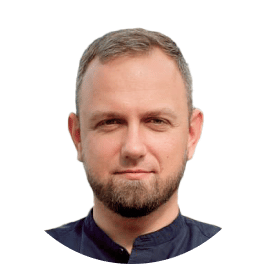 Kirill M.
Affiliate Team Lead at 1win Partners
I advise you to take a look at the payouts. I don't believe in the really high payouts, my suggestion is to start from the average or maybe low payouts.
An advertiser or affiliate network can increase it but when you see ,for example, for Brazil about 70-80 USD, try to check the minimum deposit. There's a big chance that the minimal deposit will be over 10 USD dollars, like 10-20 dollars or more.
So I suggest you check the funnel from the registration point of view and see how it will work on your site. Also after registration you'll see the payment page and have a possibility to check the product before making a deposit.
The main point that you will need to learn more about is local payment methods. Also analyze what slots work, for instance, Aviator is an amazing product and it's been rocking the market for the last years.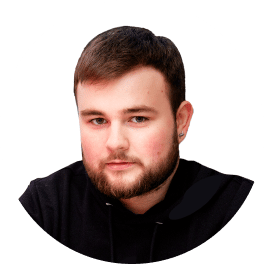 Nikita Lee
Affiliate Team Lead at RevenueLab
The market is now experiencing high competition and increase in the quantity and quality of products. It becomes more complicated for brands to stay competitive and profitable so ,as a result, opening the casino is by far not the hardest part.
It is difficult to create really good quality product inside the system, set it up so both and the brand and the affiliates work in a profitable way
Also we recommend discussing with the brand manager if they are targeting your GEO. Even if they have payments and languages it doesn't mean that they are really interested in developing this market.
What is RichAds?
🔝 Push and pop ads,
🔼 Domain redirect traffic,
🔝 CPM for domain ads starts from $ 1.5,
⏫ CPC for push ads starts from $ 0.003,
🔼 CPM for pops — from $0.3 in Tier 3, $1 in Tier 1,
⏫ large volumes of available traffic in more than 200 goes.
Tips for marketers for the upcoming year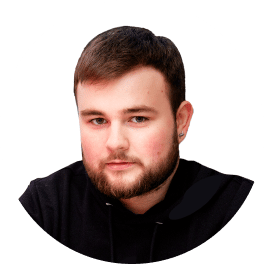 Nikita Lee
Affiliate Team Lead at RevenueLab
Our main tip is to check on the new markets.
In 2022 there were many new interesting markets for the Gambling industry such as Latin America, Brazil and Korea.

Also, Chile is a really interesting option — we didn't hear a lot about it before but the average player value is higher than in our countries in this region. It's like a Latin American Switzerland and I think it will be growing up.

What's more, the market of Bangladesh has recently gained a lot of attention. That's why we recommend checking the Asian regions because they weren't previously fully explored.
Also there were a lot of regulations in different countries this year. For example, the state of Ontario, Netherlands and Germany became more regulated this year.
We see a trend that affiliates and brands leave these markets because of the strict rules. So the United States is also on its way towards legalization, there are more and more states now that issue licenses.
For this reason casino brands and big affiliates have reduced investment in Europe because of the security regulations and are currently distributing budgets to other regions.
Also Crypto is growing up, so we recommend to see the new markets because money is going away from Europe. Go ahead and try the crypto casinos and find the crypto traffic as it's really interesting. I think it will be a big part of the Casino industry in 2023!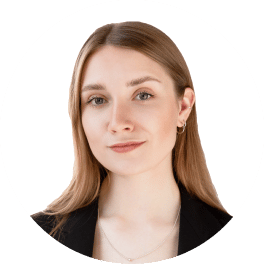 Anastasia Kazakova
Chief Commercial Officer at RichAds
From my point of view the best way to succeed in 2023 is to stick only to premium traffic. It may sound trivial, but the recommendation is eternal — if you want the highest CR, choose best traffic, no exceptions.
One more piece of advice is to test several creatives. Not only images, but landings and pre-landing pages for pop ads as well, test multiple variants at the same time. Track the trends and apply them to your offer, be creative!
To sum it up, I'd like to highlight that optimization is the key to high income. It doesn't matter which year it is, if you don't analyze your results, they won't change for the best.
You can try to speed up the process, as I mentioned, Performance Mode, Target CPA and Automated Rules will service you.


Conclusion
Now you know all about Gambling in 2022, and for sure can prepare to launch such offers in 2023 and get the highest ROI and income.
Don't hesitate to contact your managers on current GEO and traffic trends, stay tuned and earn more with RichAds!
What is RichAds?
🔝 Push and pop ads,
🔼 Domain redirect traffic,
🔝 CPM for domain ads starts from $ 1.5,
⏫ CPC for push ads starts from $ 0.003,
🔼 CPM for pops — from $0.3 in Tier 3, $1 in Tier 1,
⏫ large volumes of available traffic in more than 200 goes.