Every year brings changes to the industry, and 2023 will not be an exception. In the post the leading CPA networks and an ad network shared their opinions on the Gambling trends. Also you'll learn about the key trends that slowly developed in 2022 and are to shoot this year.
Gambling trends in 2023: global predictions
There are four global Gambling advertising predictions that have to bring the highest CR to marketers if they follow them in 2023. Make sure you analyze them and get the most for your campaigns!
1. The crypto payments rise 
Cryptocurrency is always associated with anonymity. That's why online casinos actively apply it as a payment method, and even so-called crypto casinos start to appear. About 60% of all the bitcoin transitions are linked to Gambling industry, according to the latest stats!
Despite the fact that in November 2022 there has been a collapse of the largest crypto exchange FTX, the industry experts claim that the cryptocurrency will be back in the game. The severe growth is actually expected, especially in the countries where restrictions on online Gambling still exist.
What's more, pay attention to Asia-Pacific region when it comes to crypto-gambling. There are a lot of countries with strict limitations yet the industry is really growing there at a CAGR of 18%, and may reach $50 billion in 2023.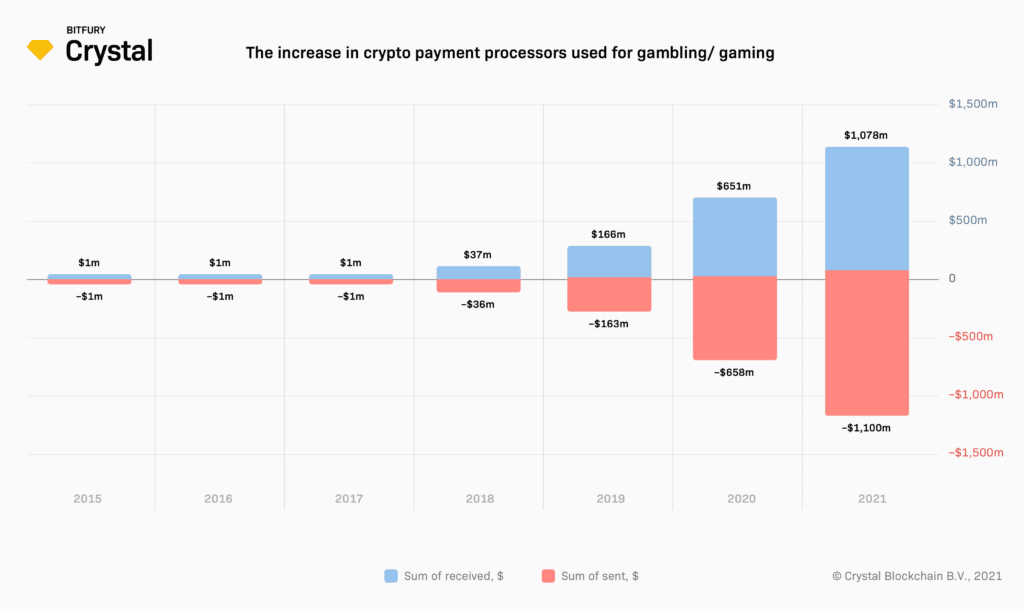 2. Mobile Gambling boom
Another tendency that has been developing slowly yet confidently is the surge of mobile gamblers. Mobile casinos are a lot more convenient that physical and desktop ones and have more benefits to offer to the users.
Some casinos make specific websites and apps for mobile players and adapt their slots for them. The main point behind it is that mobile e-gaming is even faster and more dynamic than desktop one. According to the latest stats, mobile gambling is expected to reach $250.4 billion by 2027, with an estimated CAGR of 17.8% between 2020-2027.


3. More legislations on online casinos
Those are the most awaited gambling ad predictions as the more legislations appear, the more GEOs marketers will have to target. So, what to expect in 2023 in terms of Gambling vertical in affiliate marketing?
What's more, the biggest gambling market in the world, the USA, is also expanding. Such states as New York, Indiana, Illinois and Iowa may change the restrictions in 2023. Another GEO to pay attention to is Germany, new 50 licences will be approved this year.
4. Appearance of new games
In 2023 it's not enough to offer slots to gamblers, everything changes and fresh niches appear. Websites start providing players with VR and IoT games to be more progressive and competitive. Basically, this will bring unique user experience as such games create an imitation of a brick-and-mortar casino.
Gambling trends in 2023: industry leaders opinion
The Gambling industry can be viewed from several sides, there are many interested parties, starting from casino owners who are constantly looking for ways to promote their business to marketers engaged in attracting customers to similar products and advertising networks that provide traffic for Gambling offers.
RichAds team talked with 9 leading CPA networks and gathered their expertise on Gambling in the coming year as well as shared analysis from the ad network point of view. Stay tuned to get the freshest predictions from key market experts!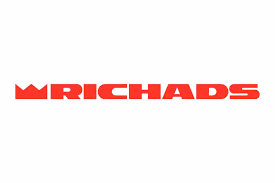 It's no secret that Gambling can be launched on different traffic sources. To be precise, Facebook, Google and SEO traffic have been especially popular in the last year. Obviously, the more popular they become, the more competition there is. That's why marketers look for for new ways to drive traffic to this vertical.
As an advertising network that sells Gambling traffic, we can highlight the most consistent format — push notifications, they have been showing the best CR for more than five years and are not going to slow down. If you are looking for a format with good volumes and loyal content policy without any restrictions for this vertical, be sure to pay attention to push traffic. What's more with the upcoming Safari update, you'll be able to cover the iOS users as well.
Speaking of new sources of traffic, in 2022 there was a continuous growth of direct click format in our ad network for Gambling ads. This is a relatively new format that targets only warm users and has the highest engagement rate in comparison to other ad formats. No creatives are needed for it, while the audience is really loyal and interested. In fact, the client is already looking for similar offers, and if he makes a typo in the request, he is redirected to your offer.
What's more, automated optimization for Gambling shall rock in 2023, we'd highly recommend to focus on our Performance Mode feature in the coming year. This is a function that does all the optimization instead of a marketer. He just needs to set up a usual campaign, all the rest will be done by the algorithm. No tracker's required, while best sources are updated automatically.
We believe AI tools and algorithms are the future of affiliate marketing, so it's high time to implement them.


What is RichAds?
? Push and pop ads,
? Domain redirect traffic,
? CPM for domain ads starts from $ 1.5,
⏫ CPC for push ads starts from $ 0.003,
? CPM for pops — from $0.3 in Tier 3, $1 in Tier 1,
⏫ large volumes of available traffic in more than 200 goes.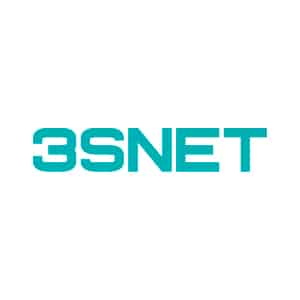 There are several trends spotted by 3snet that will prevail in 2023.
1. The LATAM countries are excellent for converting traffic from apps, ppc, native ads, FB.
2. Such traffic (apps, ppc, FB) can still be attracted for brand and cross-brands, because many advertisers have not yet prohibited this type of promotion.
3. LATAM, Asia and Africa have their own favorites for sports with a good set of search requests. Check out their reviews to find out what to look for and what to promote.
4. Events rule! And convert! The last World Cup proved this clearly. Demand was fire! Bookies have collected their records for profit, and the pubs have simply enriched themselves. Keep point 3 in mind, each country has its own peak traffic events. For example, the Pan-Armenian Games in the summer or the Cricket World Cup 2023 in India, dates 10 Oct – 26 Nov 2023.
5. There is more room for maneuver in poorly regulated markets — reread point number two. There is confidence in non-local licenses.
6. Sincere recommendation: be sure to check offers for popular payment methods connected. If the country is poorly regulated, conventional card methods do not always work well, but local payment methods work well (Boleto Bancario in Brazil; Papara, PayFix, Maksi, MPay in Turkey).
7. Pay attention to the US – large solvent population. Many states allow online Betting and Gambling, there are pretty strict rules, but that still doesn't stop you from making good volumes. Major plus for the US – a really well-paying audience.
8. Use native ads! It converts well and, importantly, allows you to narrow your targeting to the state.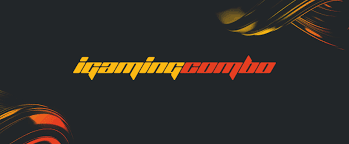 In 2023, the digital transformation trend of moving from offline to online is expected to remain. The geography of the offers will continue expanding, and we are very much awaiting new advertisers for Indonesia, Thailand, Nigeria, and Zambia.
As more advertisers pay closer attention to quality of traffic and LTV value, affiliates will have to improve these values and work diligently with their audiences to get a quality conversion rather than a quick one.

Also, we're waiting for a new slot or mini game which will be extremely popular this year like last year's Aviator. We believe approaches to creatives will become more interaction-oriented.

Success factors of the offer like local payment options, short and clear forms and appealing localized landing pages with high usability will stay unchanged.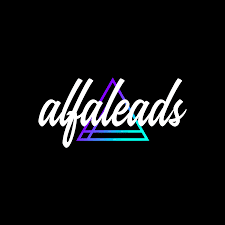 We can highlight the great interest of advertisers in Eastern Europe, the Nordic countries (Sweden, Finland, Norway) and LATAM, so we are waiting for the new products on these GEOs. In addition, we have plans to increase the share of fresh local offers.
The real discovery was the Aviator game, thanks to it our partners earned the greatest sums of money. We would really like to find similar products this year.
There's also prediction of further growth of the iGaming vertical. We are convinced that in the near future many affiliates who previously worked with Nutra and E-commerce will stick to Gambling niche.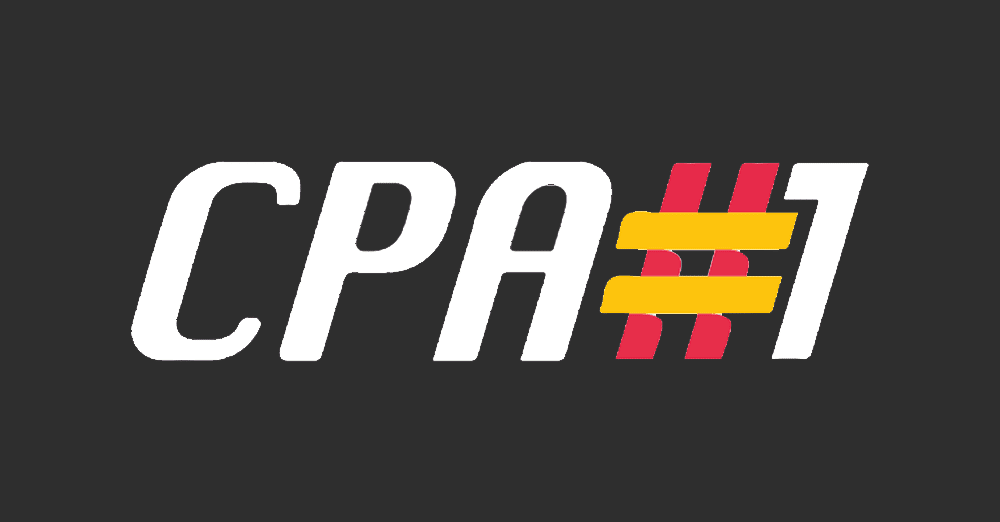 It is unlikely that 2023 will give us something dramatically new, although 2022 showed how unpredictable the world can be. We are sure that Gambling will remain the most profitable and in-demand vertical. ASO will remain in the trending sources. Note that Africa is a very promising GEO.
The approaches will still be the same. The slots shall be emotional while bonuses need to be specified in the app. Also Aviator, Mines, Pinko are on the rise right now, we suggest promoting games from Spribe provider.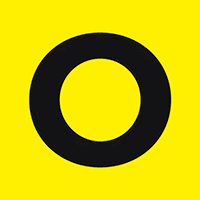 Facebook and Google with webview apps will still be on the top. Most of the traffic will be generated with this angle.
Many ad networks wait for Apple to open their Push API, so networks can get a significant amount of a new audience among iOS users. It is true for many verticals, especially for Gambling, that iOS traffic provides the best quality. So when ad networks launch iOS push format, you have to take action and start working immediately.
Also we think that in 2023 there will be a big amount of so-called influence traffic. In fact, this type of traffic is nothing new, you can find cases from 2017. But today affiliates approach this traffic source with the expectation of long-term work and invest heavily in producing their own influencers. You have to note that in Gambling such traffic is used mostly for "rip casino off" type of schemes, so you need to pay attention to other angles with lower competition and this larger amount of money.
We'd also like to mention ASO traffic. Same as influence traffic, ASO has existed for a long time and had a lot of attention during 2022. And, of course, you can't go without SEO. This source is alive, well and thrives. And just like ASO, SEO has been on the go in 2022.
Generally we expect that in 2023 affiliates would be more diversified when it comes to traffic sources, so they can stick not only to Facebook and Google.
We see one main trend – transition to Tier 2 and Tier 3 countries. It is because traffic is constantly getting more expensive and the most significant growth in CPC and CPM is in the already far from cheap Tier 1 countries (such as Canada, Australia, Austria, Netherlands).
So many affiliates transferred their ad spend to inexpensive countries, for example Eastern Europe (Czech Republic, Poland, Spain), and the most eye-balling countries were Brazil, Pakistan and India. We think that during this year these three countries will remain at the top.
We also note that more and more casino products appear specifically for Tier 2-3 countries. This is due to the fact that Tier 1 regulates the Gambling market very strongly, and far from being in favor of affiliates and casino owners. Emerging markets do not yet have such regulation, and therefore it is easier to work with them.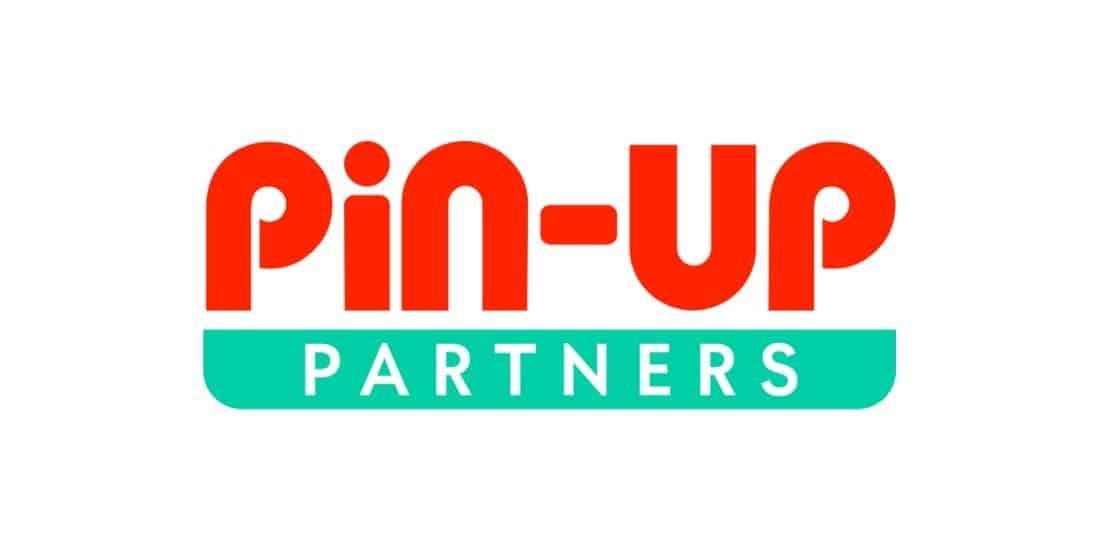 Pin-Up Partners
CPA network
In 2023, we expect a stronger introduction of influencer traffic, and hope that media buyers will learn to work with it using alternative social media sources.
Traffic from applications will continue to fall, but streams will grow, we reckon that services dedicated to gambling streaming will appear.
Search traffic will remain an island of stability, even despite the changes in search algorithms. Even more developing countries will join the regulated Gambling market and the share of virtual Gambling will grow.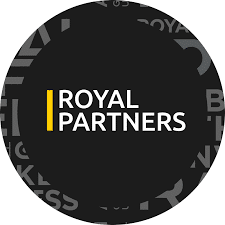 Royal Partners
CPA network
We believe that LATAM and Asian regions would be the top demanded GEOs in the iGaming industry. If you've already entered the market we'd like to congratulate you on it and wish nothing but high ROIs!
And if you're just taking a closer look at the GEOs we'd strongly recommend not to waste time and jump into them. Don't miss out fun and profits. We expect a strong competition for the GEOs so the traffic's cost would be affected for sure.
Influencer marketing is a hit among the traffic sources for us while clickunder and popunder are total misses. We've not worked with them before and don't plan in the future.
Our top priorities for 2023 are: launching new projects, working with organic traffic, increasing the amount of influencers and streamers among our partners.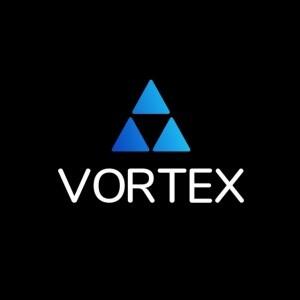 We are confident that LATAM and Brazil, in particular, will rapidly gain volumes. Canada is also very promising, considering the legalization of Gambling.
In addition, the VortexAds team is actively adding new Gambling offers for African GEOs and expects them to be a big trend in 2023 as world Gambling operators enter this market.
Mobile gambling will be in demand more there because the Internet speed in Africa is relatively slow. It makes sense for both beginners and experienced marketers to take a few offers for the test because the audience is not burned out and the auction is cheap — there are all the opportunities to take volumes and make a good profit.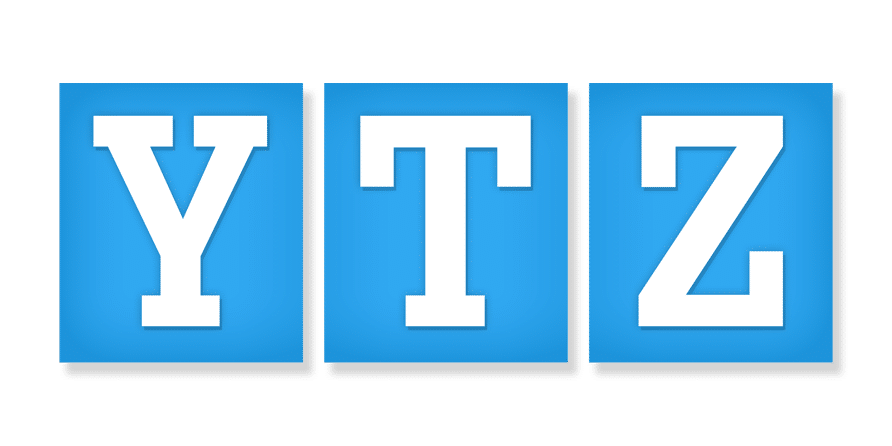 In 2022, we saw big pushes from operators looking for traffic in "trendy" markets like Canada, Brazil, India. While Canada is interesting because of the opportunity to gain high value players, it was a difficult market to promote with new regulations hitting Ontario in April. Now that we're coming up to the year mark and operators have got their bearings it will be interesting to see how things pan out for affiliates and methods of promotion outside of SEO.
For 2023, we're interested in more exotic GEOs (preferably with English-speaking players) in Africa and Asia. We see a lot of opportunity in those markets and we'll be focused on brands that have good retention teams and stable depositing/payment systems in place.
Watch the webinar on Gambling outcomes and predictions for 2023 from industry experts
From the round table with 4 leading experts you'll get the answers on all the most burning issues of Gambling vertical, so by the end of it you'll surely know how to gain the highest CR and avoid most frequent mistakes.
Subscribe to our YouTube channel and click the bell icon not to miss new videos. We plan to add at least 5 videos on affiliate marketing per month.
Conclusion
Obviously, 2023 will bring new opportunities to Gambling vertical, marketers just need to take advantage of them. Keep abreast of the hottest GEOs, formats and creatives trends and your ROI will be skyrocketing!
And if you want to be aware of the best countries and formats for Gambling in RichAds, subscribe to the tag "The best GEOs and verticals" so as not to miss the latest and hottest data.
What is RichAds?
? Push and pop ads,
? Domain redirect traffic,
? CPM for domain ads starts from $ 1.5,
⏫ CPC for push ads starts from $ 0.003,
? CPM for pops — from $0.3 in Tier 3, $1 in Tier 1,
⏫ large volumes of available traffic in more than 200 goes.