In the article we're going to sum up the key GEOs and verticals for affiliates on each ad format in 2022. As a bonus, we'll also enumerate the new features RichAds team prepared for our clients this year.
Follow the tag "Best GEOs and Verticals at RichAds" to always be on track of the monthly updates and run converting campaigns at the RichAds platform.
Conclusions for Push Ads in 2022
All in all, push ads is still the most popular format at RichAds and continuously shows the best results, 2022 wasn't an exception — most marketers stick to the format to launch their offers. For this reason find all the information on top-performing GEOs and verticals for push notifications below.
The Best GEOs for Push Ads this year
During 2022 push ads converted best of all on Tier 1 countries — Germany, France, Great Britain and the USA, some of the countries stayed in the top during the whole year! Asian countries like India, Indonesia and Thailand also showed nice results for marketers this year, pay attention to them.
USA;
Indonesia;
India;
France;
Great Britain;
Germany;
Thailand.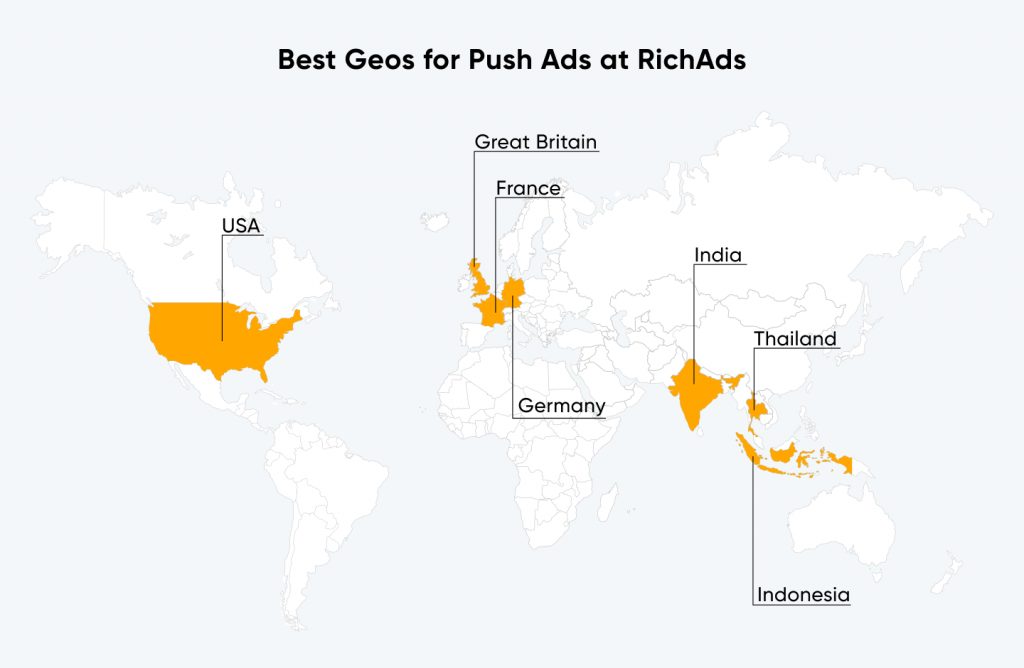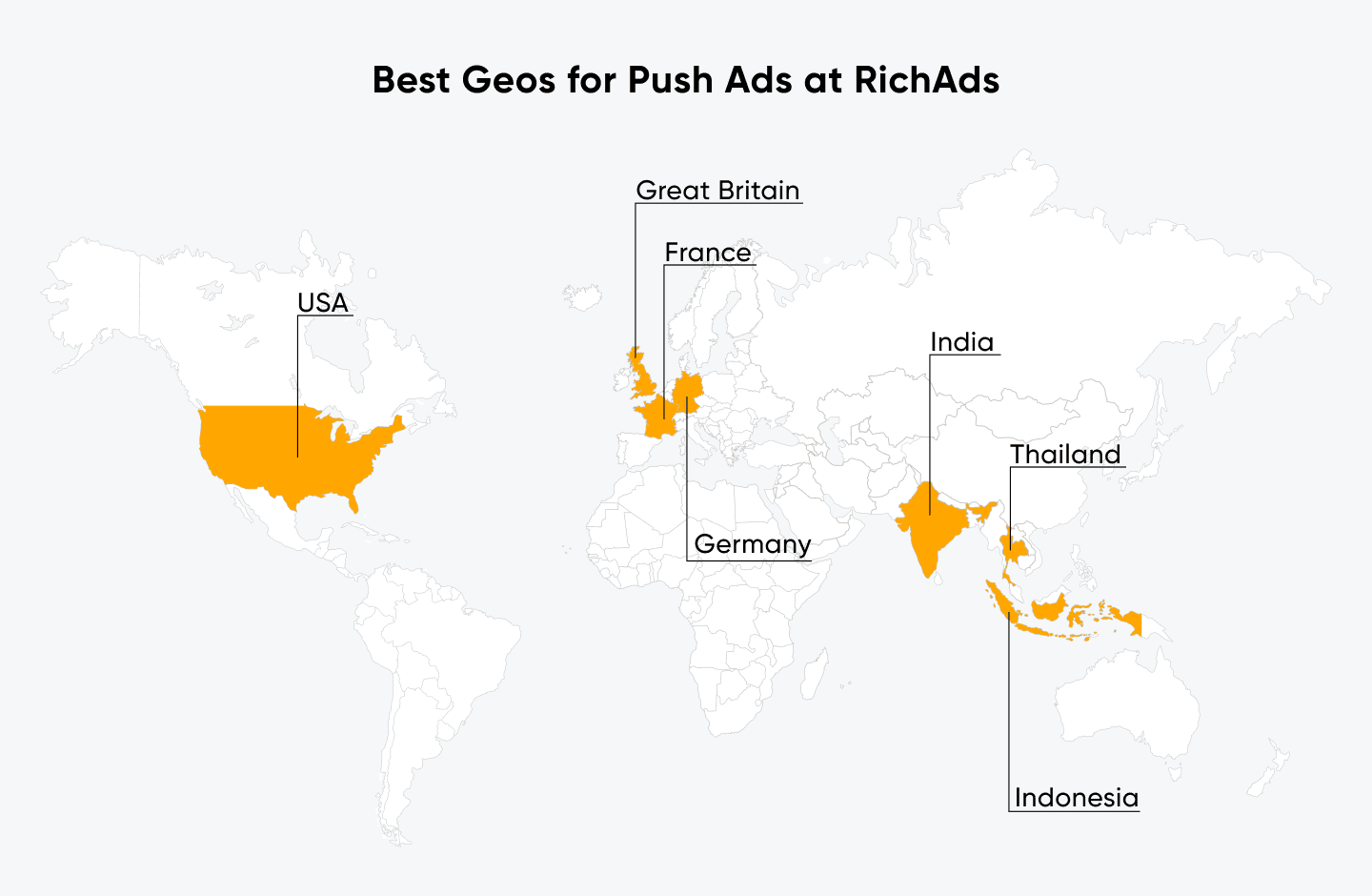 The Best Verticals for Push Ads this year
As you might have noticed there are two eternal leaders for push ads — Gambling and Betting, they almost never dropped out of the list. Among the best we also have Antivirus vertical, it has shown magnificent performance in 2022! One more vertical that was consistent is Dating.
Gambling;
Betting;
Antivirus;
Dating.


Conclusions for In-Page Push Ads in 2022
This year was a prosperous one in terms of in-page push ads — their volumes have grown five times at RichAds. More and more users profit from them and use the format for different verticals. If you haven't tried it in 2022, go ahead and test it in 2023!
The Best GEOs for In-Page Push Ads this year
Asian countries such as India, Indonesia, China and Thailand really hit it off for in-page push ads this year, and have to be great options to try in 2023. If you want classics, stick to the USA or try Russia for diversity, they both had the highest CR on the format.
Indonesia;
Japan;
Thailand;
India;
the USA;
Russia;
China.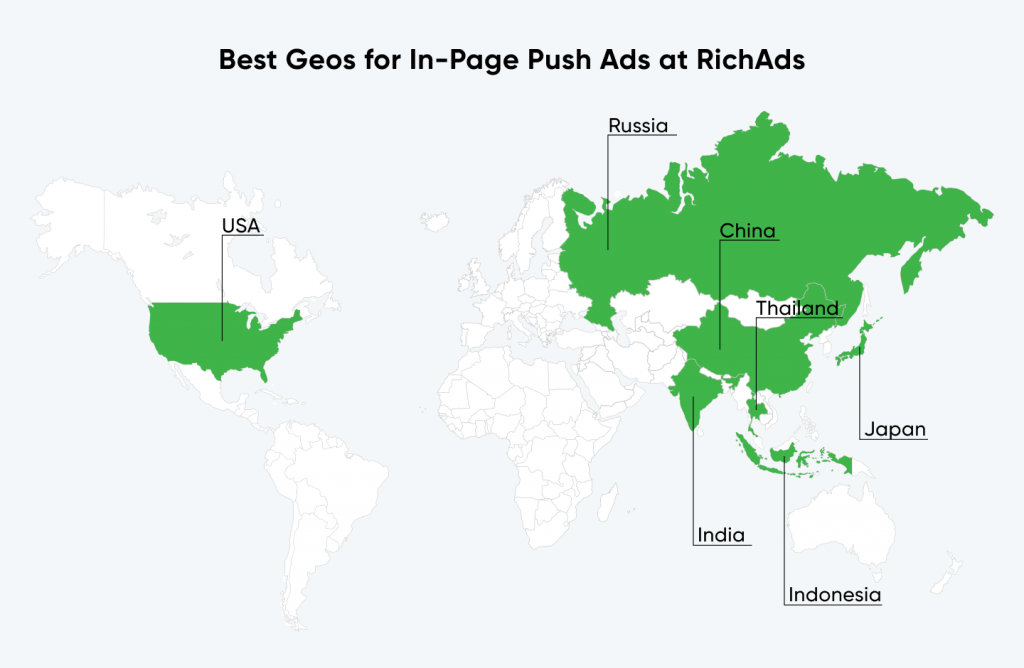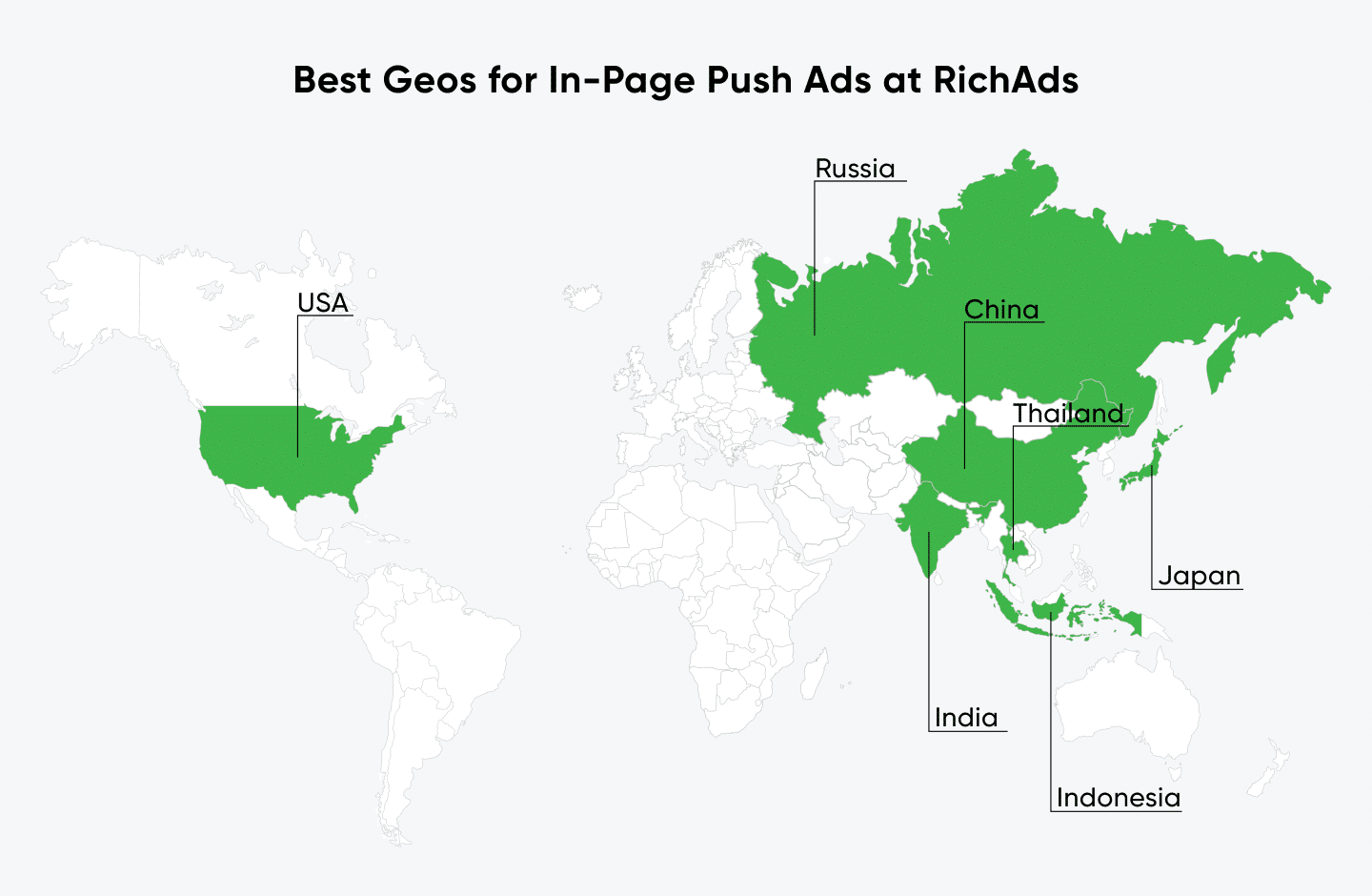 The Best Verticals for In-Page Push Ads this year
Gambling and Betting prevailed in almost any format, in-page push notifications weren't an exception this year. Make sure you try Dating and Media on in-page push, if you want to succeed and get the greatest income!
Gambling;
Betting;
Dating;
Media.


Conclusions for Pop Ads in 2022
The format is constantly growing and gaining popularity at RichAds, especially for iGaming vertical. In 2022 a lot of marketers chose it for their offers, so will they in 2023, don't miss a chance to test it!
The Best GEOs for Pop Ads this year
In 2022 pop ads showed magnificent performance in Tier 1 countries such as the USA, France and Germany. Asian countries also got to the top — Indonesia, Vietnam and Thailand had the highest CR ever! Let's not forget about Brazil, it worked well on pop format, especially for Betting and Gambling.
the USA;
Indonesia;
Brazil;
France;
Vietnam;
Germany;
Thailand.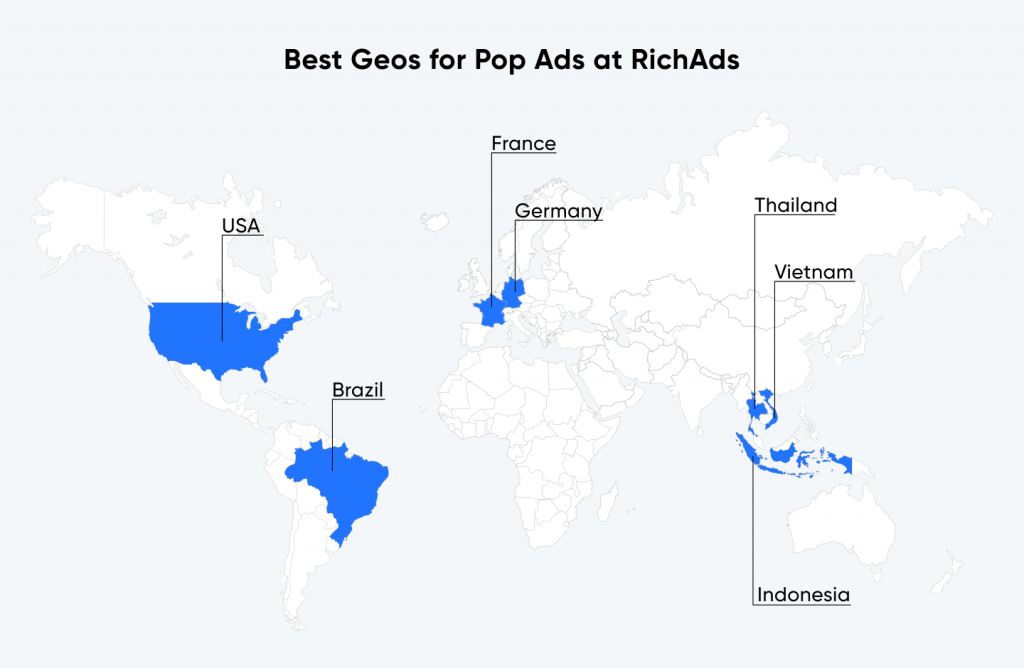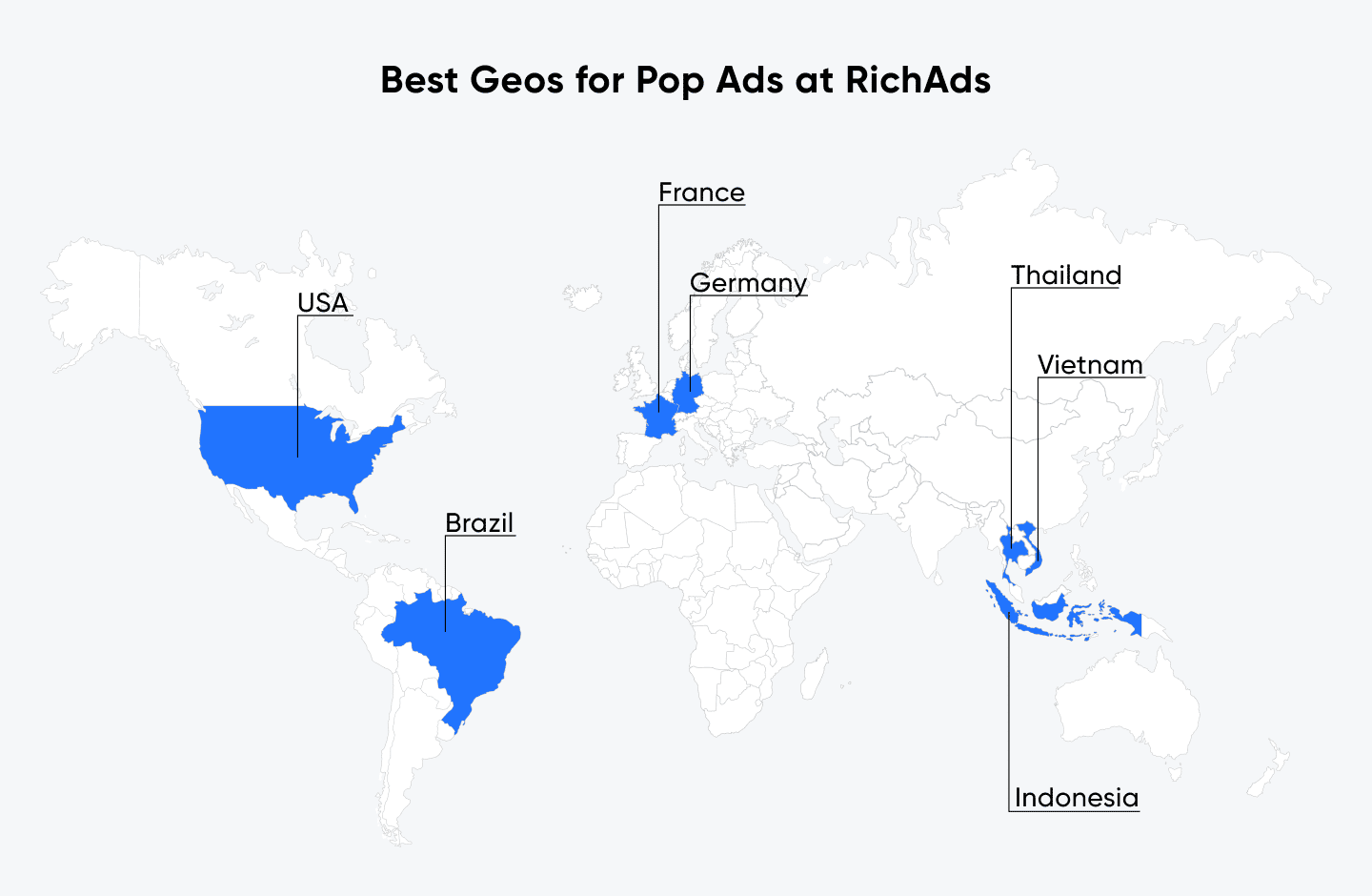 The Best Verticals for Pop Ads this year
No surprise but Betting and Gambling are in the list of the strongest niches for pop format as well. If you want to test something unusual — stick to Traffic Arbitrage, this was a proven niche in 2022. One more vertical to test in 2023 is E-commerce, go ahead and try!
Gambling;
Betting;
Traffic Arbitrage;
E-commerce.


Conclusions for Direct Click Ads in 2022
This format was a new discovery of 2022 and many advertisers opened it for themselves and earned a great deal of money. This is an ideal way to target warm users who are already interested in similar products. Don't wait, test it in 2023!
The Best GEOs for Direct Click Ads this year
In 2023 direct click ads dominated in such eastern countries as Thailand, Turkey, Vietnam, and Indonesia. It also showed greatest results in Tier 1 countries such as the USA and Germany as well as Brazil.
USA;
Brazil;
Indonesia;
Germany;
Vietnam;
Turkey;
Thailand.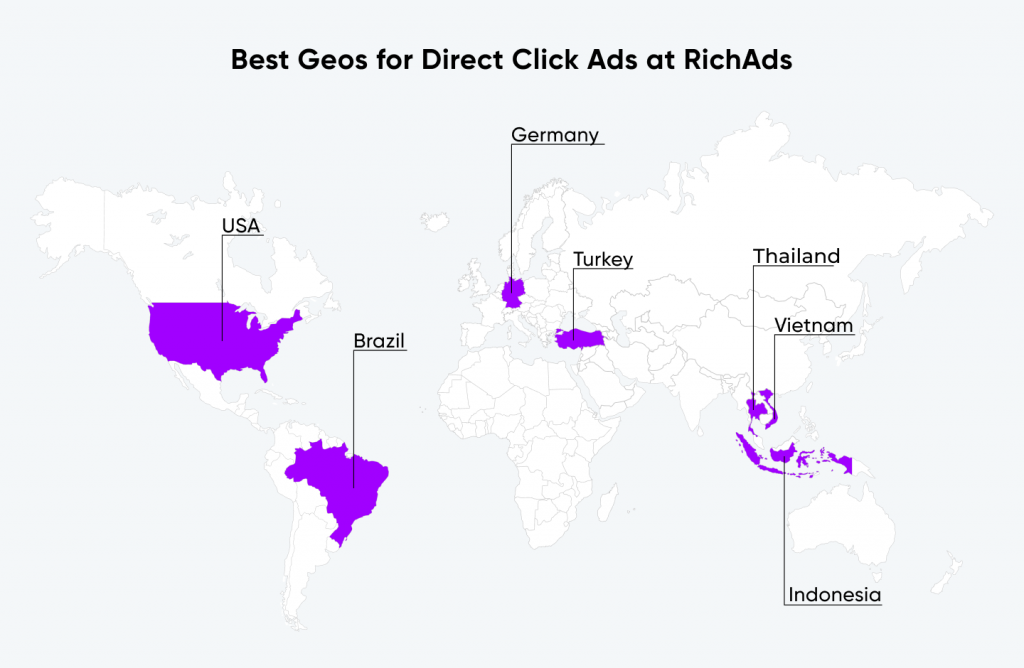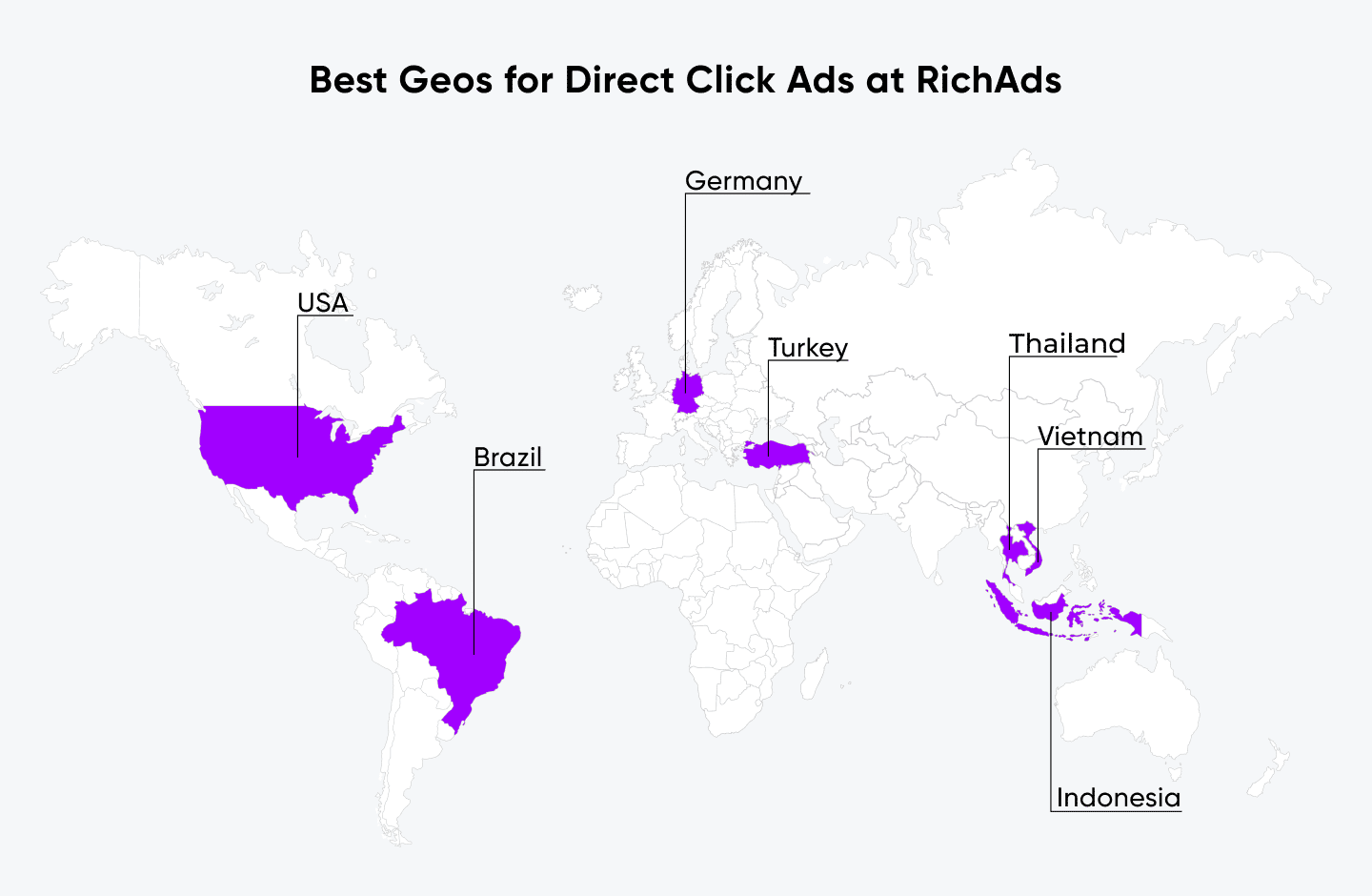 The Best Verticals for Direct Click Ads this year
If you're looking for a reliable option to try on direct click ads, stick to Gambling and Betting, they showed and continue showing remarkable CR. Such niches as E-commerce and Media are also great to test in 2023, as they were rocking the whole year!
Gambling;
Betting;
E-commerce;
Media.


Hottest RichAds features for 2023
In 2022 RichAds team launched several features for optimization and simplifying marketers' work with the campaign. If you haven't tested them in 2022, it's high time to try in 2023!
Performance Mode
Wanna have your campaign set up and show outstanding performance, but don't want to waste time on manual optimization and tracking installation? This feature is perfect for you, no tracking needed, while the algorithm updates black- and whitelists for you daily according to your settings. It allows to reduce your CPA to 79% and increase CR by 253%!


Optimizer
If you're tired of checking stats in your tracker and optimizing campaigns on different pages, we made it possible to do optimization directly from the statistics page. You can check the results on five targeting options (subscriber lists, publishers, sites, OS and browsers) and add elements to white- or blacklists in one click. Micro Bidding option can also be applied on the page!
Predictor
Choosing a bid for a specific GEO can be a harsh task, so our team has launched a feature to simplify the process. Due to this function you can check the available volumes of traffic for a specific GEO and targeting and choose the best bid, all of that inside of a campaign creation interface.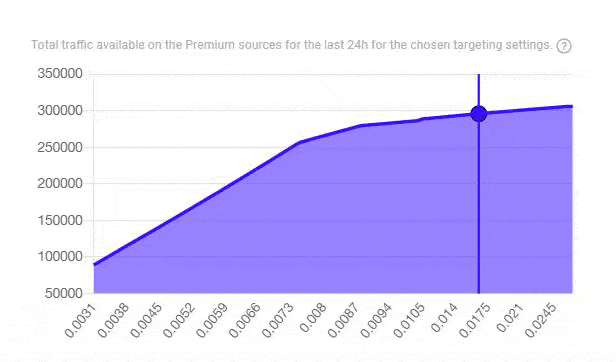 Multiformat
Another way to speed up the campaign creation process is to try the Multiformat feature. Basically, this is a one-click scaling option that allows you to duplicate your campaign with all the settings on another format.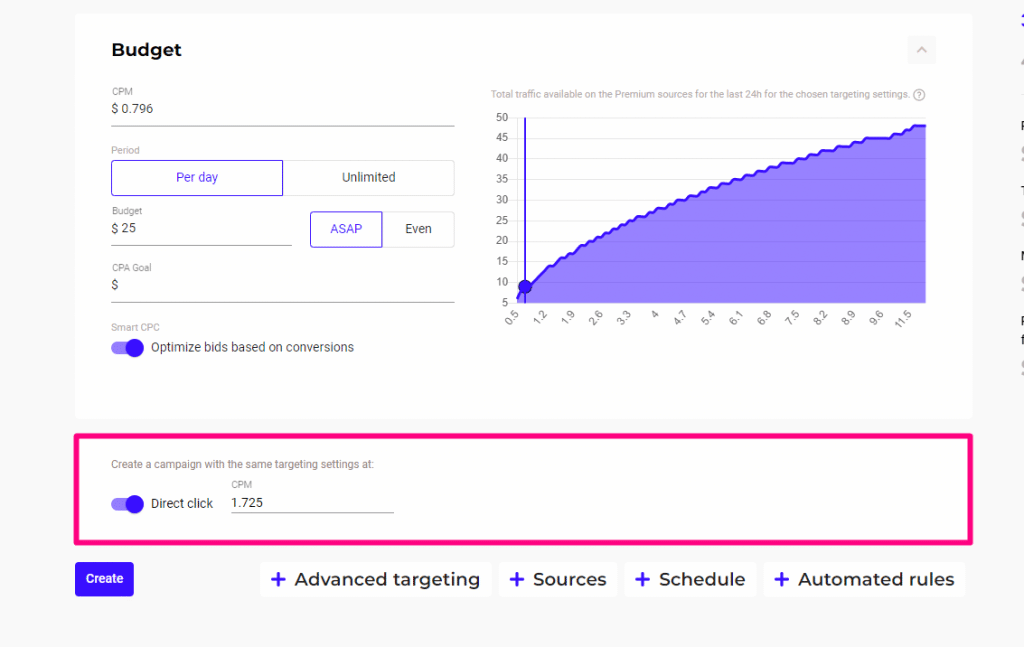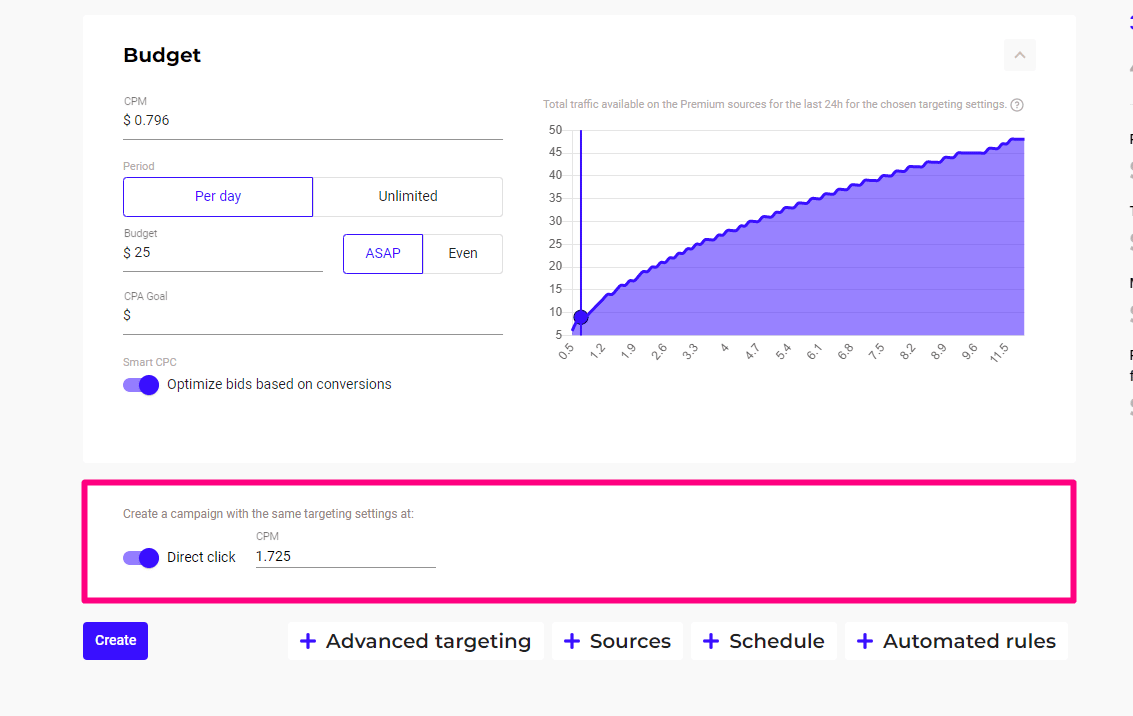 All in all, 2022 was a great year for marketers, many verticals got back on track after the pandemic, while new ad formats appeared and CR skyrocketed! In the upcoming 2023 the results are bound to be even better.
Go ahead and try the aforementioned GEOs and verticals at RichAds!
What is RichAds?
🔝 Push and pop ads,
🔼 Domain redirect traffic,
🔝 CPM for domain ads starts from $ 1.5,
⏫ CPC for push ads starts from $ 0.003,
🔼 CPM for pops — from $0.3 in Tier 3, $1 in Tier 1,
⏫ large volumes of available traffic in more than 200 goes.