« Back to Glossary Index
Push notification meaning
Push notification (or push advertisement) is a popping up message looking very much like the new message from the messenger. It contains 2 pictures, a title, a description, and a link to some landing page. Push notification appears in a separate small window in the right corner of the screen on a user's computer or the top of the mobile phone.
You must have seen notifications on some of your device and at least once clicked them going to some website. These visits to the website or landing page are push traffic itself.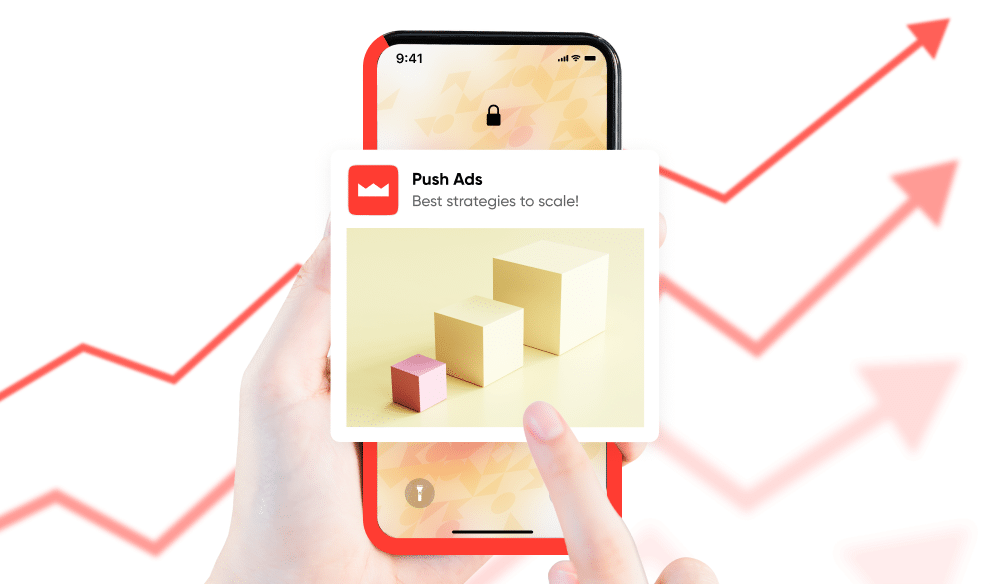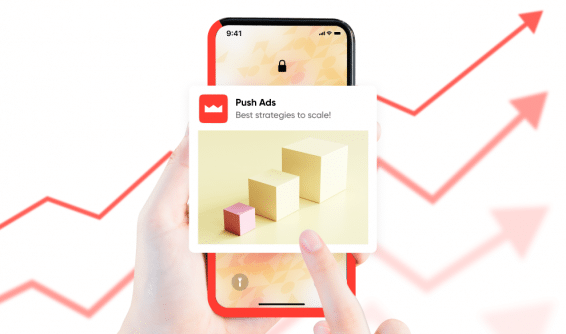 Push notifications have a number of advantages that's why they are one of the most effective ad formats. The most important point is that you can't miss them. With the emergence of different ad types, people start becoming "blind" and many ad channels lose their effectiveness. Besides, the user can go to the pre-landing or landing page just by one click – it increases the possibility of conversion. The user can also see notifications even if he was offline (later, when he will be online again).
One more important benefit is low CPC in comparison with other ads channels like Facebook or Google Ads. That's why it's much more profitable to work with push notifications than with other ad formats.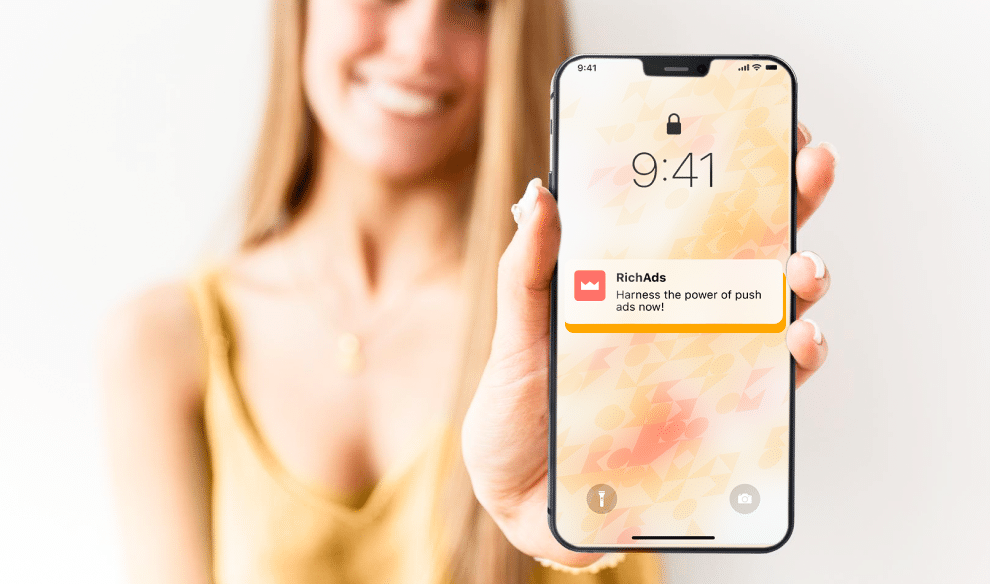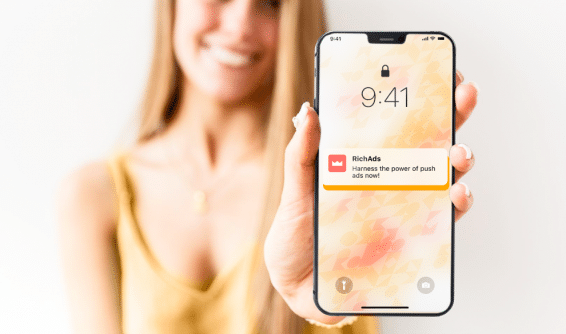 The main advantage of push notifications is that you can use it running the offer appropriate for a wide audience. So, you can reach a huge mass of people using just one offer and one traffic type.
With the help of push notifications, you can advertise limited promotions and offers, news, local and online businesses. E-commerce sphere, materials for downloading, mobile apps, games, and sweepstakes also work really nicely. For example, a complex B2B product aimed at quite a narrow audience probably won't work with push traffic. On the other hand, online games targeted a wide audience would be perfect for push advertising.
For example, here are top verticals for push traffic in RichAds ad network: gambling, sweepstakes, betting, dating, finance, and nutra.
Download e-book about push notifications for free
In our e-book, you'll get some extra knowledge to make your work easier in 2021. All main trends of push ads are inside!
The book is constructed in the form of questions and answers. Each question is covered with responses from 7 experts. Sometimes they share opposite points of view on the problem.
The e-book is divided into 4 chapters. They are the same as the main stages of running any push ad campaign + bonus:
How to Start: best geos and verticals, tips on settings;
How to Optimize: best rules for auto-optimization;
How to Scale: main strategies and mistakes on scaling;
Push Ads Trends 2021: what to expect from push ads.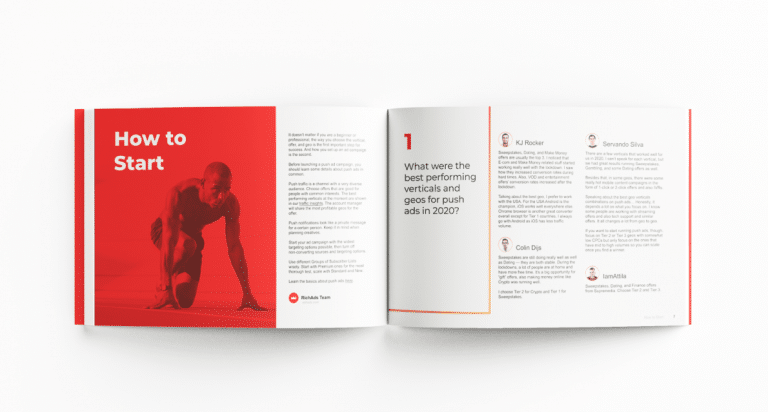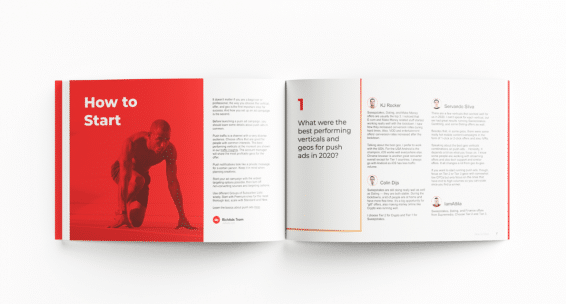 ---
Related articles:
3 main steps for successful running push ads campaign
---
What is RichAds?
🔝 Push and pop ads,
🔼 CPC starts from $ 0.003,
🔝 CPM from $0,3 in Tier 3, $0,5 in Tier 2, $1 in Tier 1,
⏫ large volumes of available traffic in more than 200 goes,
🔼 Best niches: VPN, antiviruses, Dating, Sweeps, Gambling, Betting.