Find the tips on launching a successful World Championship campaign, target audience and best traffic sources insights, together with most converting creatives inside the article.
Ice Hockey Championship: facts and figures for marketers
The tournament is a major event for marketers, as it provides a unique opportunity to reach a global audience of passionate ice hockey fans.
There are several facts that prove its value for affiliate marketers:
According to a report by the American Gaming Association, the total amount wagered on hockey in the United States during the 2019-2020 season was $1.5 billion.

Statista says that the global sports Betting market was valued at approximately $194 billion in 2021, with hockey being one of the most popular sports to bet on.

According to data from International Hockey Federation, the IIHF World Championship in 2019 had an estimated total attendance of 490,000 fans across all games. It means that the fan base online is even bigger.
The 2023 IIHF Ice Hockey World Championship will take place in Tampere, Finland and Riga, Latvia in May, 12—28.
Target audience of IIHF World Championship
We've collected data from several reports, mostly based on Statista and Betradar, to form an overall portrait of a typical hockey bettor.
Typical bettor
Age: from 30 to 35 years old;
Gender: mostly male;
Average bet: €50 per person;
Device: mobile;
Behavior: willing to take risks, though stick to an analytical approach;
Countries: Russia, Sweden, Canada, USA and Finland;
Note: make sure you conduct your own research in terms of a specific GEO and offer, this is just a generalized data on the hockey bettor that you can start with when promoting the championship.
Ace GEOs for hockey campaigns at RichAds
We've analyzed the best countries for launching a betting campaign at RichAds by volumes.
There are several leading GEOs we'd like to highlight:
Indonesia
Bangladesh
Vietnam
Turkey
Brazil
Thailand
Egypt
India
Tanzania
Pakistan
Important: during the championship the top GEOs for promotion may vary. Consult your managers for information on volumes and whitelists for the exact country.
Simplest working traffic sources for IIHF
There are many ways to promote the Championship, like social media (Facebook, Youtube, Instagram) and Google, they're widely used among marketers. Those are popular yet not very simple-to-use sources that also might have restrictions on creatives that aren't easy to surpass as well.
Another way to drive traffic to Betting ads without any efforts is pop and direct click ads. Their peculiarity is that no creatives are required, just a link. The main difference between the formats is the way they're delivered to the audience, direct click ads redirect a user to your offer page once he makes a typo in the address, while pop ads are a bit more aggressive, they just redirect a user to your site once he clicks at a random space on the webpage.
The main advantage is that the formats are really easy to work with and they show nice results on the vertical consistently, RichAds report proves it.
Top creatives approaches for IIHF World Championship
Now it's high time to learn how to make best-converting creatives for IIHF to get the most of your campaigns.
The approaches are more or less standard, we've analyzed the top 4 ideas you can use in the campaigns:
Use pictures of famous teams and players.
This is a universal approach for any event betting campaign, the more popular a sportsman is, the more traffic you'll get. It's especially great if there's a combo of famous players fighting with each other in a match!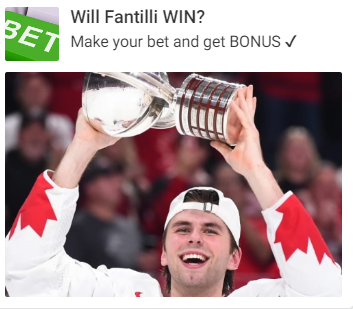 Apply time-limited bonuses.
Use unique offerings, but make sure they're real, no scam is allowed. Always specify that the bonuses are limited by a certain time period, like for one game. This way you'll create an effect of urgency and exclusivity.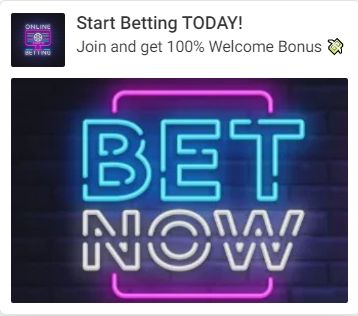 Show emotions and joy.
The niche is all about emotions, use it on your creatives. You may show the best moments of a latest game or just use pics of happy fans, the most crucial thing here is to make an image as bright and appealing as possible.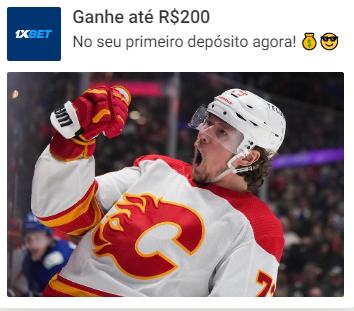 Imply that bettors know better.
It's a simple human nature to have the wish to know everything and be the smartest, why don't you use it on your creatives? Use phrases like "you're the only one who knows the winner" or "show that you know best" to play on this desire.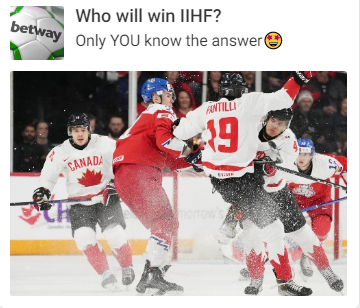 Tips to promote IIHF World Championship
Knowing the insights on creatives and target audience, the only step before earning is to set up a successful campaign. Obviously, you know the basics, so we've gathered only the most helpful tips that can boost your revenue when launching IIHF offers.
1. Start your campaign in advance.
The earlier you start, the earlier you'll benefit from it. We'd recommend starting 2-4 days before the event to be the first to reap the juicy fruits.
2. Make sure your bid is high enough.
When it comes to event betting campaigns, the competition is huge, so is the income. For this reason, you need to make sure that your bid isn't too low, otherwise you won't get any traffic!
3. Use an increased frequency cap.
In this case there's no need to be afraid of being too aggressive, set 2-4 impressions or clicks per user a day, as the event is time-limited and you need to get as much traffic as possible.
4. Apply no less than 5-10 creatives.
To get higher CTR and better understanding of your target audience, it's crucial to analyze as many creatives as possible. Use various approaches to find the one working best for a specific event and GEO.
5. Ask for a whitelist of sources.
This is a great opportunity not to waste money, and launch campaigns only on sources that have already shown best results on an exact GEO. This way you'll be able to get higher CR without much effort.
6. Try the New Subscribers feature.
If you want to cover the highest volume of traffic, this is a perfect option. The feature targets users who subscribed to push ads 7 days ago or less, if you combine this function with an ordinary campaign, you'll get x2 volumes.
7. Automate the optimization process.
Event campaigns are really limited in time, so you need to be sure that they're optimized and analyzed as soon as possible so as not to waste your time and money. There are several features that can do this instead of you — Automated Rules, Performance Mode, Target CPA, make use of them.
Conclusion
Now you know all about a profitable launch of an IIHF campaign, so you can start earning on this event straight from now.
Take a Championship offer and promote it with RichAds traffic!
What is RichAds?
🔝 Push and pop ads,
🔼 Domain redirect traffic,
🔝 CPM for domain ads starts from $ 1.5,
⏫ CPC for push ads starts from $ 0.003,
🔼 CPM for pops — from $0.5 in Tier 3, $1 in Tier 1,
⏫ large volumes of available traffic in more than 200 goes.