« Back to Glossary Index
Popunder traffic is a war-horse in affiliate marketing. It comes from popunders and popups, which mean separate new windows with advertisements appearing after the user visits a certain web page.
Sometimes, users need to click on any part of the page to see the popup window or visit it, and an ad window appears. A popunder appears below the page, and popup appears above it.


Popunder traffic is considered less aggressive and more effective. No wonder a user will see a page with an advertisement when he finishes his affairs on the desired page.
In this case, it is more likely that he will be interested in the offer. While popups are often closed without even looking at what the advertisement is about.
🔻 Learn more about popunder traffic in our e-book 🔻


Is popunder traffic still a good choice in 2021?
Let's see what the experts say!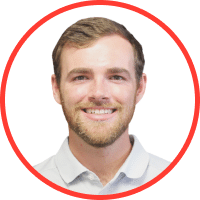 Luke Kling
I've been running popunder traffic for about 15 years and I've managed about 15,000 pop media buyers over the years. Pops have been a reliable source of traffic for affiliates for a long time and I don't see that changing.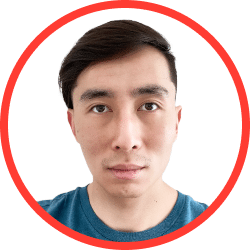 Servando Silva
Popunder traffic is still one of the easiest ways to learn affiliate marketing and get started. We can't ignore the fact that this type of traffic is a bit saturated and you need to have the advantage to make things work, but popups help you learn the basics as it works with low payout offers and the traffic is cheap.
The way the popunder traffic is generated
user ➼ landing page ➼ conversion
or
user ➼ pre-landing page ➼ landing page ➼ conversion
Pros and cons of popunder traffic
Popunder traffic is one of the easiest formats for converting. A lot of affiliate marketers have started their way into the sphere with it. Low bid prices and huge traffic volumes make pop traffic attractive for learning and mastering.
Low bid prices minimize mistakes every newbie makes.
Pops are adapted for different devices (desktops, laptops, mobiles, and tablets) and platforms.
The feature of pop campaigns is that it's unnecessary to think of banners or continuously update creatives (as with other ad formats). Everything seems to be simple: the chain leading users to target action contains minimum operations. For newbies of affiliate marketing, it's crucial: the fewer elements in the combination, the easier it is to define converting bundle.
Another topic regarding pops is bot traffic. In all fairness, all ad formats have bots at one quantity or another. However, each network is constantly improving its instruments of blocking bot traffic to protect its reputation.
Besides, an affiliate marketer can protect himself using anti-bot trackers' opportunities.
The crucial part of work with pop traffic is optimization. After launching the campaign, you will get huge information blocks. It's better to process all of them to exclude non-converting sources. If you want to succeed, you need a powerful tracking tool and the ability to analyze large data sets.
---
Use RichAds popunder traffic to make a profit in 2021
What is RichAds?
🔝 Push and pop ads,
🔼 CPC starts from $ 0.003,
🔝 CPM from $0,3 in Tier 3, $0,5 in Tier 2, $1 in Tier 1,
⏫ large volumes of available traffic in more than 200 goes,
🔼 Best niches: VPN, antiviruses, Dating, Sweeps, Gambling, Betting.
---
Related articles: