Native Ads: How to Use it for Online Marketing Success?
Let's dive into the meaning of Native Ads. Native advertising is a great way to earn more from your online marketing efforts. In this article, we will go over what is native traffic and how you can use them for success!
Before anything else, you must first understand what native advertising really is.
What is Native Ads?
If we define native advertising, it is the use of paid ads that match the look, feel, and function of the media format in which they appear. It's native because it blends into content seamlessly and doesn't seem like a traditional advertisement. In short, they look like part of the editorial flow of the page.
The key to native marketing is that it is non-disruptive. It exposes readers to advertising content without sticking out like a sore thumb.
Native ads traffic are often found in social media feeds, or as recommended content on a web page. While social ads can also be classified as native ads, for the sake of avoiding confusion, the native traffic we will discuss in this article are those shown in content publishing websites.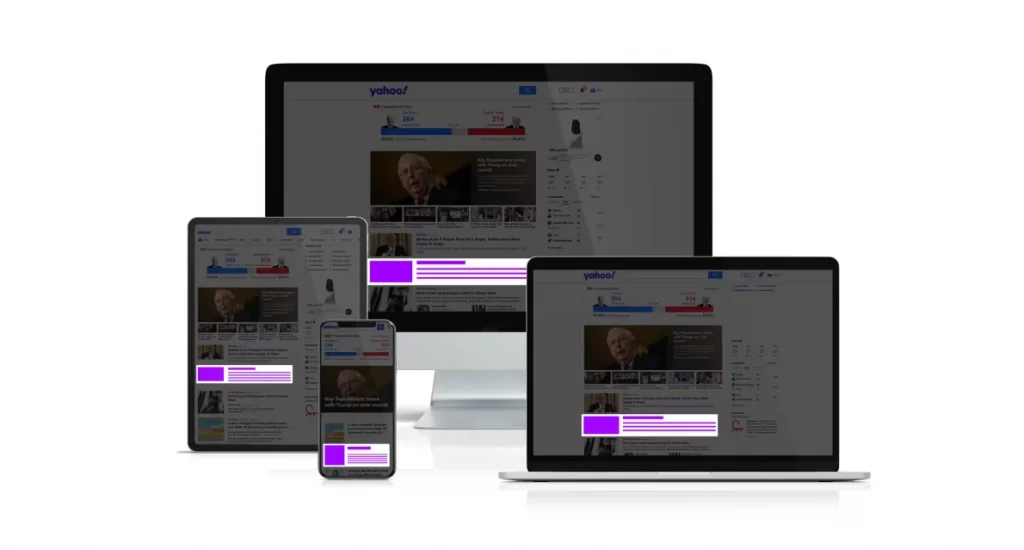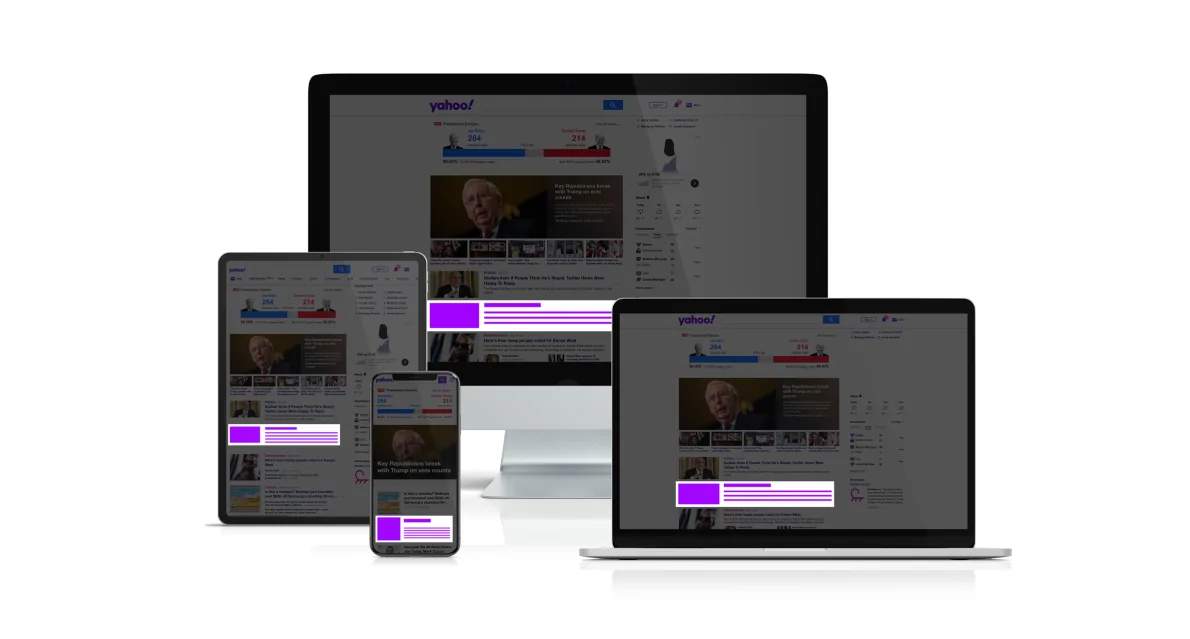 Different forms of native ads
The native ads in publisher websites take several forms. Let's see what each of these forms of native ads means and looks like.
Sponsored content — is a native ad that appears within a post or on the sidebar of an article and usually carries brand names and logos.
Recommended content — is a native ad that appears as recommended bylines at the bottom of articles under the related stories section. These are seen more prominently than sponsored posts because they are adjacent to real editorial news pieces.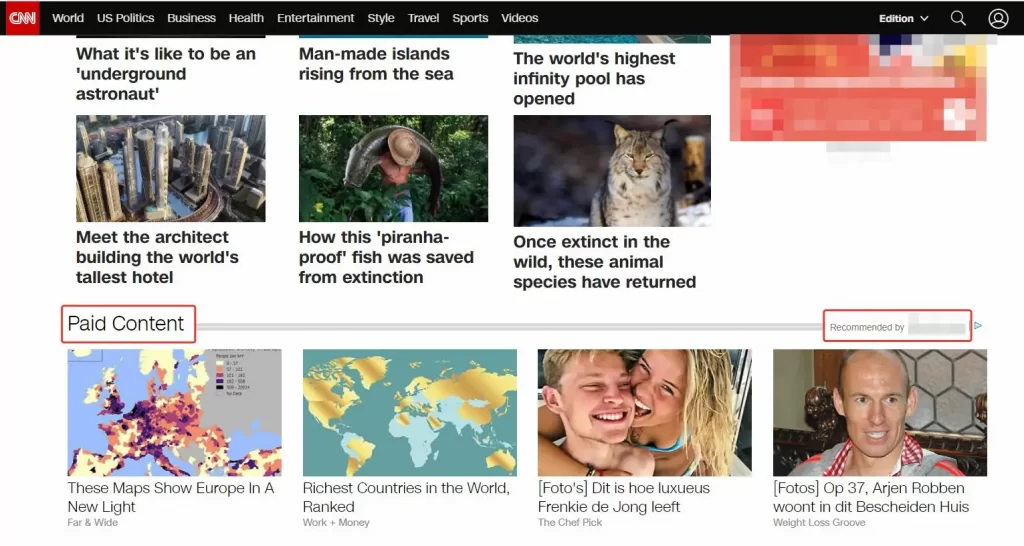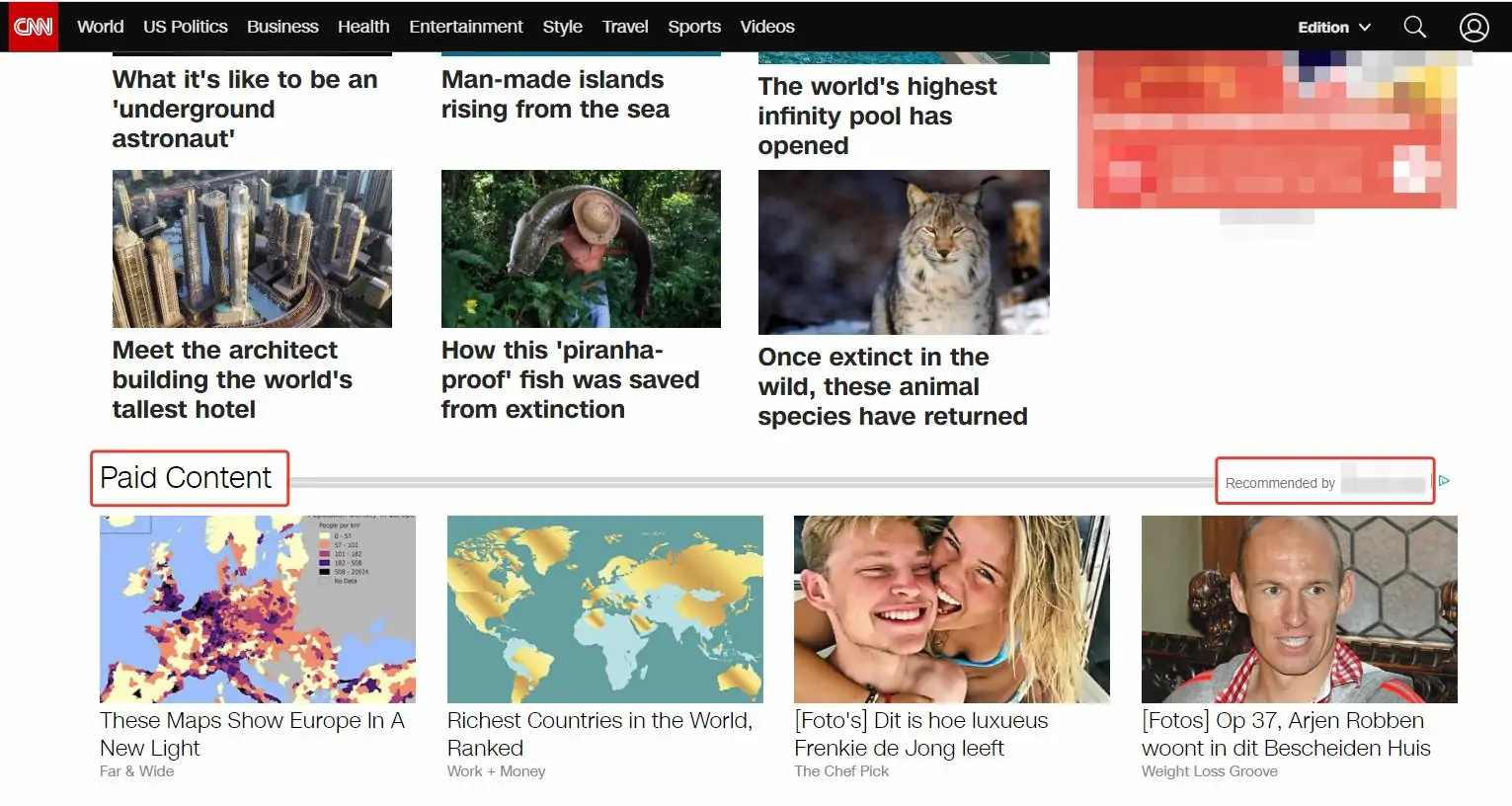 In-feed ads — is a native ad that shows up in the natural flow of the page's content such as a list of article news.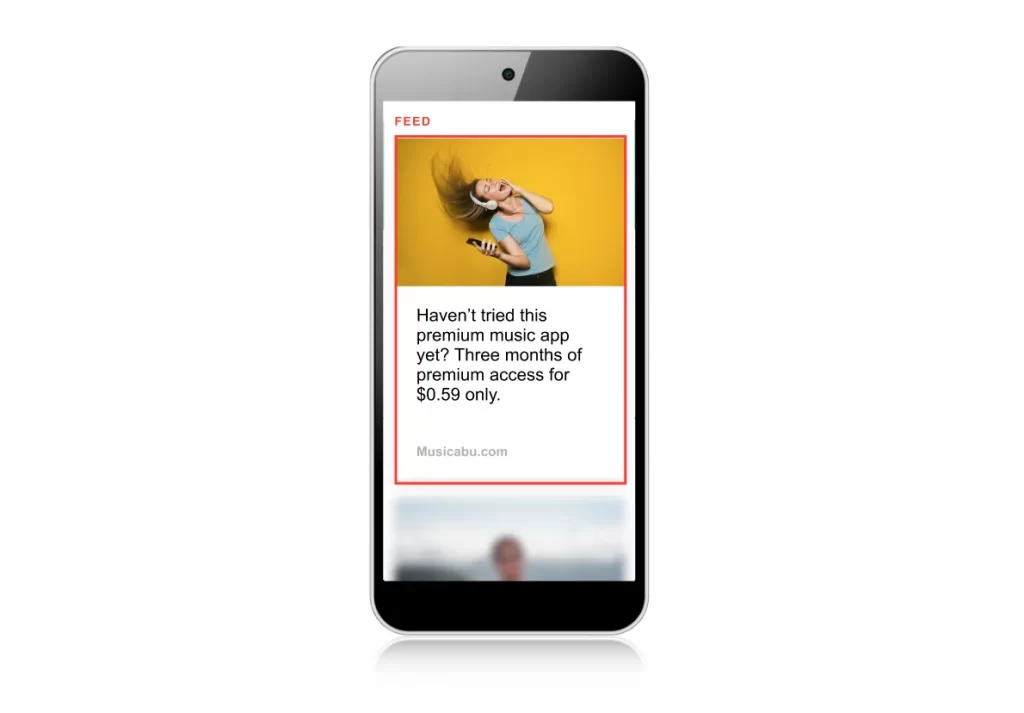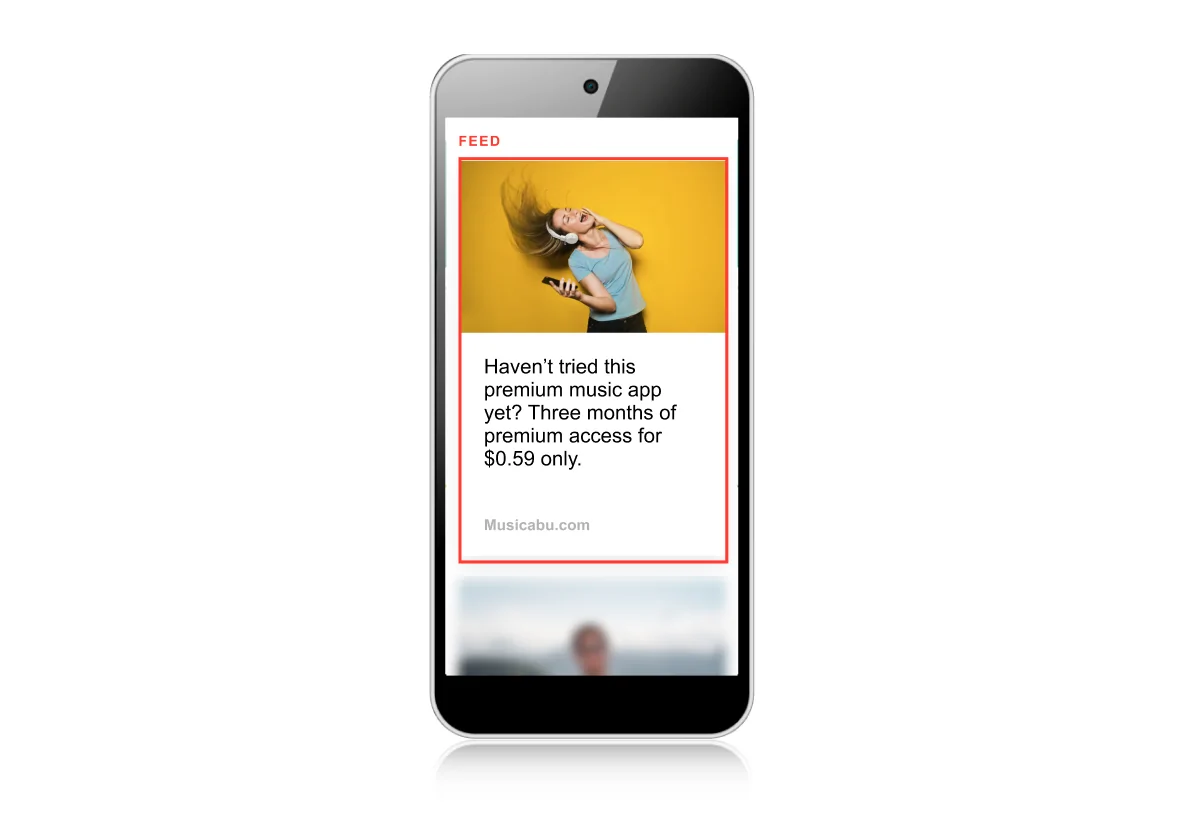 Native video ads — is ad content that appears in video format in a video publishing website.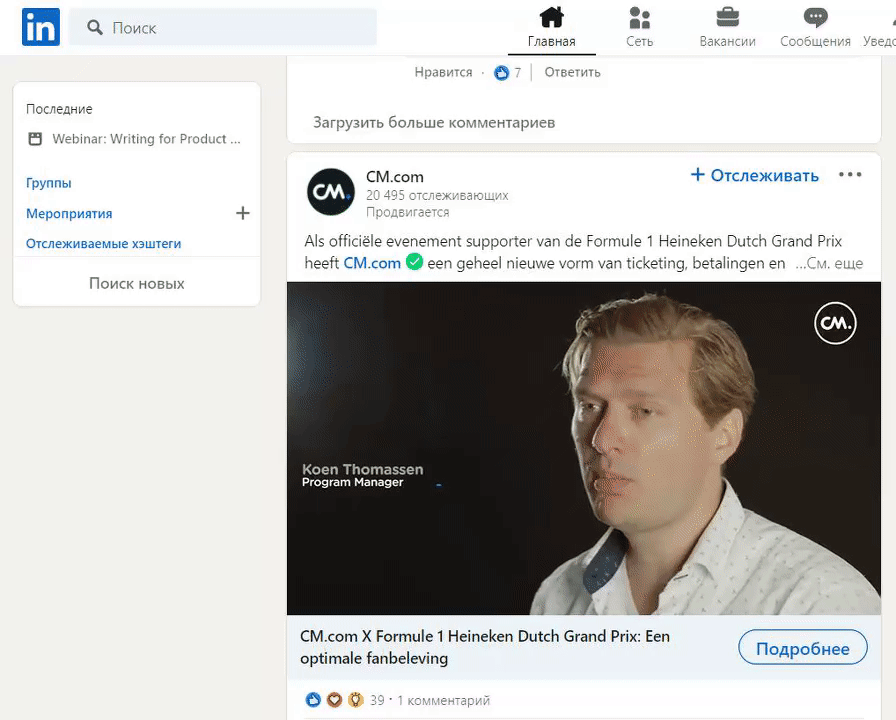 Features Of Native Traffic
A native ad is branded content in an editorial format that focuses on its audience's educational, informative value. This type of advertisement looks like a regular article and does not cause reader rejection.
Aside from that, here are some of the tell-tale features of a native ad:
Matches the look and style of the publishing website. Your ad creatives automatically adjust even if your ad is being displayed on multiple websites.
The only indication that it is an ad is the word "Sponsored" or "Ad" shown at the corner of every ad placement.
Non-intrusive, engaging, and does not impose nor cause inconvenience to the viewers, giving them a positive user experience.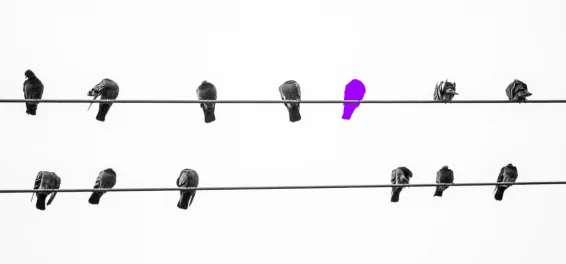 Benefits of Using Native Ads
If you're still unsure of whether to try native traffic or not, here are some of its benefits that might convince you:
1. Brand Safety and Awareness
Advertisers can use native advertising traffic to create a positive association between their brand and the content of the publisher's website. It is a great way for marketers to engage consumers in an environment that people actually enjoy browsing through on a daily basis!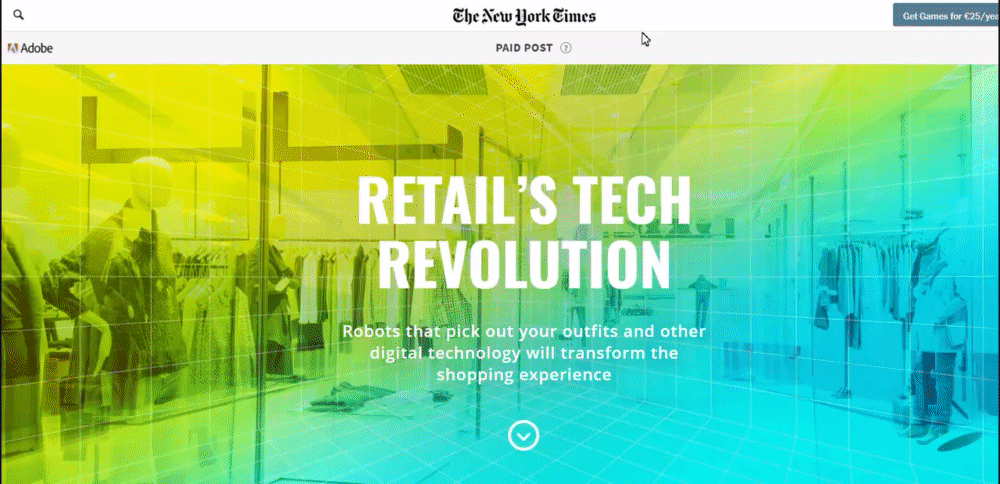 2. Value for both publisher and advertiser
The native ad format offers greater value to both publishers and advertisers. Native ads provide more than just clicks because it builds content that enhances users' experience while showing relevant advertisements at the same time; hence increasing CTR (click-through rate) for better results!
Statistics show: Consumers looked at native ads 52% more frequently than display ads.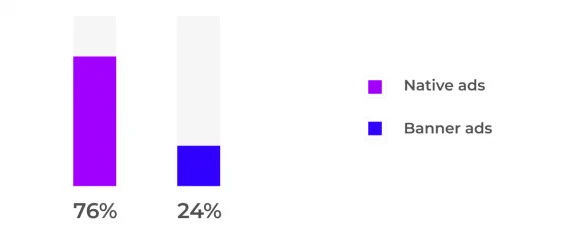 Since native advertising allows marketers to engage their audiences using multiple marketing strategies such as storytelling and branding, native ads can be effective tools in promoting products without annoying consumers with irrelevant messages.
3. Prevails over Ad Blindness
Ad blindness is one of the biggest problems of digital marketers. This happens when people subconsciously ignore ads. It could be because the ads they were shown in the past were intrusive, or gave them an unpleasant experience.
Native advertising traffic, on the other hand, is less likely to be ignored by audiences because they are placed within or next to content that users actually want to see.
This makes native traffic more effective than banner and pop-up ads since it captures the attention of its audience without causing any disruption or annoyance.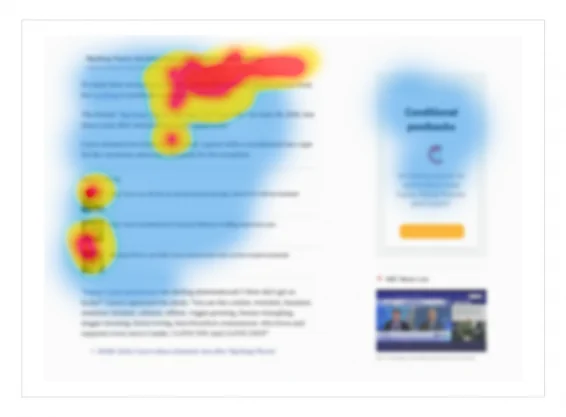 4. Ad-block Friendly
In line with users' concerns above about disruptive ads, many have installed ad blockers on their browsers.
Ad blockers are software that hides advertisements. Since native ads do not cause any disturbance, it has a lesser chance of being blocked by ad-blockers unlike other types of ads such as banner and pop-up ads which have intrusive features like loud sounds or flashing images.
This makes native advertising a great alternative to these traditional forms of online marketing even with the rising number of people who use ad-block extensions on their browsers!
5. Large Traffic Volume
Native advertising is everywhere. It can be found on blogs, news sites, lifestyle websites, etc., which gives native ads a wide reach. People like to consume text and video content, so native ad impressions go by the billions each day.
With this much traffic volume from all over the world, even if you are a small business, your ad will get the chance to show up on big publishing websites (so long as your bid is appropriate enough), driving traffic to yours.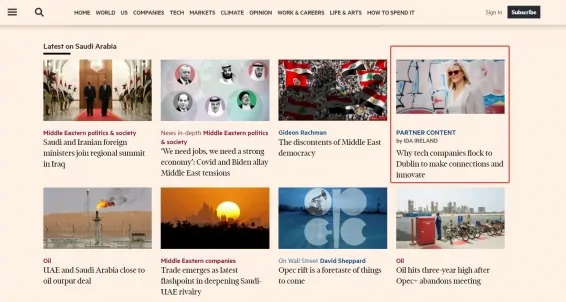 How to Profit from Native Traffic
If native ads can provide such great benefits to advertisers and publishers alike, then how exactly can you earn from native advertising?
This actually depends on which side of the marketing spectrum you are on. Are you a publisher or an advertiser? A publisher is someone who manages at least one content website where a native ad will show up, while an advertiser is someone who would buy native ad traffic.
How to Profit from Native Ads as a Publisher
If you are a publisher, native ads will be displayed on your site, generating revenue for you. The native ad provider you are working with shall pay you a fixed fee or will split the advertising earnings with you depending on your agreement.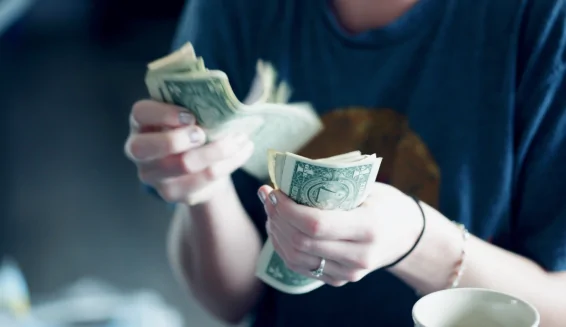 How to Profit from Native Ads as an Advertiser
If you are the one purchasing native ads, then that means you are promoting something that you would profit from. Such earning methods include (but are not limited to):
Promoting Own Product or eCommerce Website
You can promote your own products and profit once the viewer buys something from your store.
Promoting Affiliate Offers
You may promote affiliate offers that pay affiliates once the expected user action has been performed (can be a subscription, download, sale, etc.)
Traffic arbitrage is a marketing technique wherein you would buy cheap native traffic and then redirect the user to a website that shows your content and various ads. Your profit would then be the revenue gained from these ads and the cost of buying traffic from native ad platforms.
Nutra and Native Ads: Tips & Tricks
How to Buy Native Ad Traffic
If you already have experience in running advertisements online, then learning how to buy native traffic would surely be easy for you. For the sake of those who haven't tried running online ads, let's discuss the process.
Step I. Search for a Native Ad Platform
There are native ad networks. RichAds is one of them. They can help you run native ads for your business. You can sign up with them to take care of the entire process through the managed account, or you can go for the self-service option.
Many of these native traffic sources require a minimum deposit before allowing you to run ads. The biggest platforms require at least a $1,000 deposit for self-service advertising, while the rest require only $100 to $200 of funds to start running ads. Consider this when choosing an ad network.
What is RichAds?
🔝 Push and pop ads,
🔼 Domain redirect traffic,
🔝 CPM for domain ads starts from $ 1.5,
⏫ CPC for push ads starts from $ 0.003,
🔼 CPM for pops — from $0.5 in Tier 3, $1 in Tier 1,
⏫ large volumes of available traffic in more than 200 goes.
Step II. Create Native Ad Campaigns
After searching for native ad networks, you can now create an advertising campaign to receive traffic. Each platform has a different system, but the basics of campaign setup are all the same.
Main steps for launching native ads campaign:
Choose the native ad traffic format that you want.
Craft your ad creatives.
Narrow down the targeting options.
Add your link.
Set a bid and budget.
1. Choose the native ad traffic format that you want
First, choose the native ad traffic format that you want. You can choose from in-feed ads, recommended widgets, native video ads, and more. The options you have depend on the platform you are using.
2. Prepare at least 5-10 creatives for a native ad campaign
Second, craft your ad creatives. Again, this depends on the ad format, although the common native ad formats (recommended widgets and in-feed ads) usually require an image and a short text.
Testing multiple creatives is essential to find which one works best for your campaign. Create five to ten ad creatives to work with at the beginning. You can also request free creatives from your manager at RichAds.
3. Narrow down the targeting options
Third, filter the traffic. Narrow down the targeting options to audiences that you want to reach so you don't spend money unnecessarily.
Common native ad filters include the following:
geolocation,
device type,
browser,
connection,
IP or ISP,
traffic type (mainstream or not),
website category,
website ID.
Some ad platforms allow you to choose specific website domains. It would be best to check the content of the website where you want your ad to be displayed to make sure it matches that of your offer.
For instance, if you are promoting a business or finance offer, best show your ad on business-related websites like Entrepreneur or Forbes.
4. Add your link
Fourth, add your link. You can use the link that directs immediately to your offer, or you can use the one given to you by your tracker.
A tracker helps you monitor the state of your campaign and allows you to narrow down the sources that are performing well for your offer. We recommend that you utilize a tracking system so you won't be feeling in the dark when it comes to paid ads.
Read this blog post for more details on how to use a tracker.
5. Set a bid and budget
Fifth, set a bid and budget. Native ads are paid either by CPC (cost per click) or CPM (cost per thousand views); it all depends on the platform you are using.
Make sure to follow the recommended bid if you want to receive views and traffic immediately. If you bid too low, you may not receive traffic. If you bid too high, your budget might run out faster than you expect without results.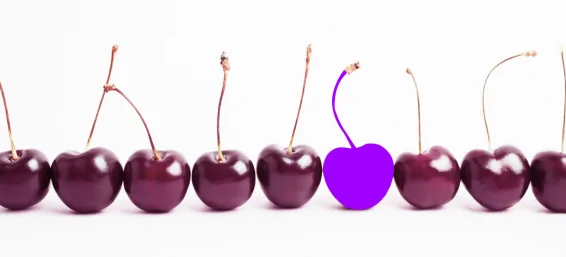 How to Increase ROI from Native Traffic
The native ad process may be simple, but you need to keep in mind that native ads are not a profitable project if your advertising goals and the output do not align.
Below are some tips on how to increase ROI from native traffic:
1. Improve your optimization strategies
You can't just set your native ad campaign and leave them! You have to monitor the performance and optimize accordingly to make sure you are not wasting your money away. To do this, you can use black- and whitelists as well as Micro bidding and Automated Rules fuctions.
2. Test and Improve Ad Creatives
To win native ad battles, you need to have creative ads that will catch the readers' attention. Come up with various types of native ads and test them out on your native ad platform (they usually provide A/B testing tools). You can also improve your existing creatives for better results.
However, you must not forget that there should be no disconnect between your ads and your offer. Even if you receive a lot of clicks from a catch native ad, if these don't translate to conversions because they are not related, then it's all for nothing.
3. Create Better Marketing Funnels
The native ad campaign should be part of a bigger marketing funnel. A marketing funnel is the collection of steps that a potential customer undertakes to make a purchase.
To maximize ROI from native traffic campaigns, you must optimize your native ad sales funnel so that everyone involved in a purchase (prospects and customers) stay engaged until they make their desired action. Keep them interested by offering something of value along the way to keep them hooked!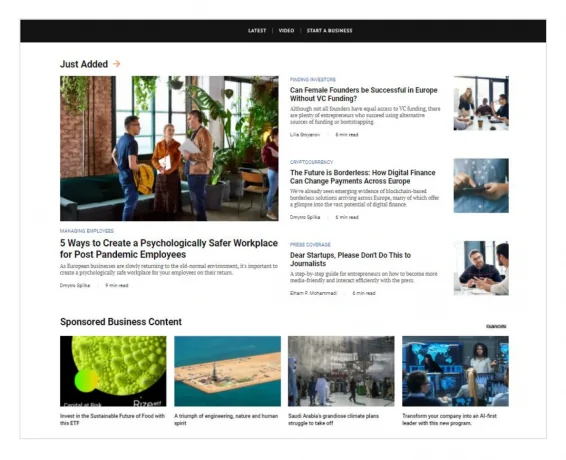 Conclusion
Native advertising has many benefits over traditional forms of online marketing. Being able to blend in with the publishing website makes it more appealing than other ad formats that annoy consumers. Plus, ad requests for this ad type come by the billions per day! You will never run out of traffic for your offer.
What is RichAds?
🔝 Push and pop ads,
🔼 Domain redirect traffic,
🔝 CPM for domain ads starts from $ 1.5,
⏫ CPC for push ads starts from $ 0.003,
🔼 CPM for pops — from $0.5 in Tier 3, $1 in Tier 1,
⏫ large volumes of available traffic in more than 200 goes.