« Back to Glossary Index
Push notification ads or push ads or push notifications are a kind of native ads that look very much alike to notifications that Windows or messengers sent to their users. No wonder they look the same because they grow from the same technology and learn how to earn money.
What are push notification ads?
Push notifications ad is a new ad format in affiliate marketing. This kind of notification appears in 2018 and still rock the market.
The thing is that push notification ads are easily noticed no matter what device you use.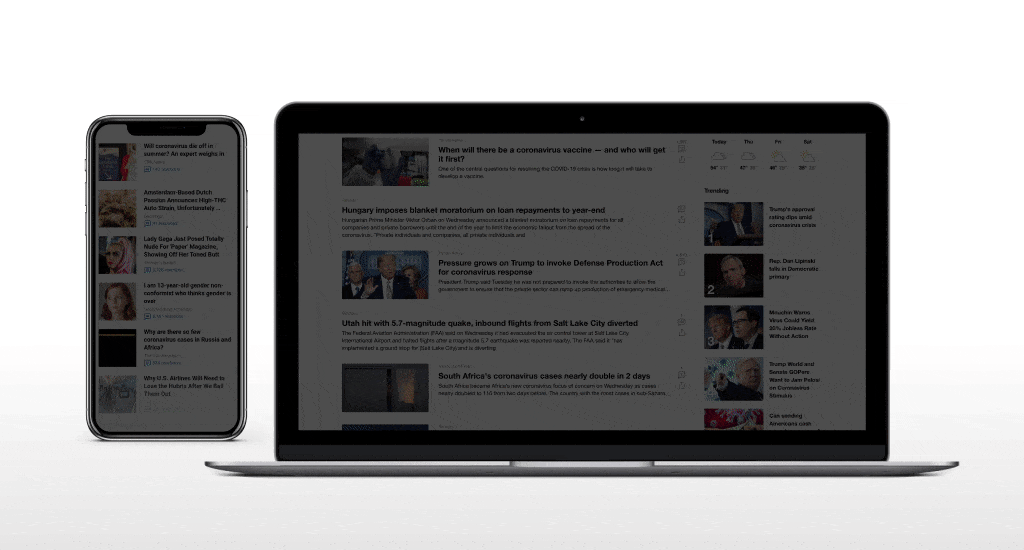 A small push notification window pops at the right corner of the monitor or appears on your smartphone screen over other windows. The users tend to see notifications from messengers there, so this part of the screen usually attracts the user's attention.
How push notification ads look like
Push notification consists of a few elements: an icon, a large main image, a concise headline, and the text itself.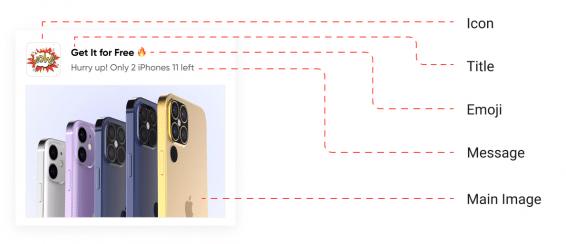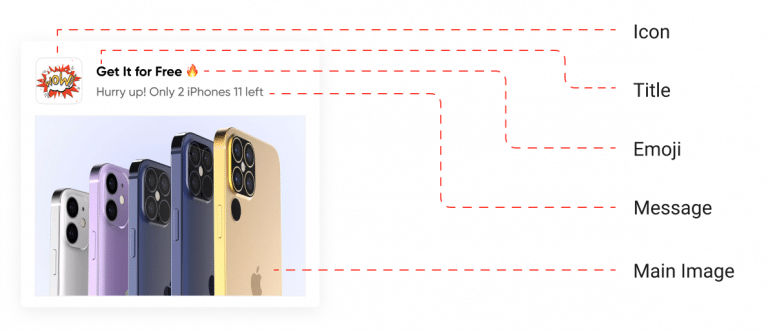 You can send push notification ads both to desktop and mobile devices. On a desktop device, the user sees a push notification with a large image. Speaking about the mobile version, only an icon and text appear on the screen.
What you should know about Push notification ads
The first thing any marketer should know about push notifications ads that they are voluntary. The users decide if they want to see notifications or not. It means that the audience is more loyal to the ads they see.
This ad format is 100% visible. When it comes to the other ad formats, marketers often face the problem of user blindness. When you run push notifications ads, you won't face this trouble. The ads are very noticeable because they appear where the user used to see notifications from a messenger.
Ad format has 100% delivery of the ads. Even if the user is offline, he will get a push notification when he is online again. The notification will wait for him on the screen.
And the last one — is the democratic price and the small minimum deposit. Any marketer has $100 to start testing.
Download the e-book about push notification ads for free
In our e-book, you'll get some extra knowledge to make your work with push ads easier.
We asked questions to 7 top affiliate marketing experts. And place their answers in the e-book.


The e-book is divided into 4 chapters. They are the same as the main stages of running any push ad campaign + bonus:
How to Start: best geos and verticals, tips on settings;
How to Optimize: best rules for auto-optimization;
How to Scale: main strategies and mistakes on scaling;
Push Ads Trends 2021: what to expect from push ads.


Related articles:
3 main steps for successful running push ads campaign
---
Use RichAds to make a profit in 2021
What is RichAds?
✅ Push and pop ads,
✅ Target CPA optimization,
✅ loyal and fast moderation,
✅ help of a personal manager,
✅ CPC from $ 0.003, CPM from $ 0.3
✅ large volumes of available traffic in more than 200 geos.